Compassion fatigue vs burnout.
I have been supporting my wife with endometriosis and fibromyalgia for many years. I found how extremely challenging and tiring these conditions are on her, but nobody ever took into account how I feel.
The challenges of being a male partner of a chronically ill woman are poorly recognized, let alone understood.
Not only do men of women with endometriosis have no help, but men of women with fibromyalgia also have no support. Supporting a chronically ill partner is something we need to talk more about, especially when it comes to male partners.
What is the difference between compassion fatigue vs burnout?
Compassion fatigue occurs when helping others long-term causes physical and psychological impacts. Compassion fatigue is likely to happen if you care for a chronically ill loved one but have no support from others.
Compassion Fatigue (CF) refers to the profound empathetic and physical erosion of helpers when help has not been refueled and recovered.
You feel often lonely in your challenges that aren't heard or understood, making you feel helpless and stressed for a long time.
What I feel was never recognized, and this is why I decided to start this very blog. To give men who care for their chronically ill women their voices.
When it comes to burnout, it's a type of work-related stress. It is a state of physical or/and emotional exhaustion. However, in terms of family or spousal caregivers, we're talking about caregiver burnout.
Caregiver burnout is a state of physical and emotional exhaustion, that often accompanies a state of mental exhaustion.
According to this source, caring for a loved one can be very rewarding, but it can also involve many stressors. And since caregiving is often a long-term challenge, the impact on emotions can snowball over time, and you get to that point, where both, you and the person you're caring for suffer.
Compassion fatigue has also been described as the "cost of caring" for others in emotional pain (Figley, 1982).
In addition to all of the above, I found that compassion fatigues are types of burnout specific to professionals who provide emotional support and care to other people.
I am a medical carer for disabled kids and young adults, so I care as my profession. But I also care for my wife at home, as her endometriosis and fibromyalgia, along with anxiety, OCD, and depression, make managing compassion fatigue challenging.
Besides, after COVID-19 compassion fatigue was mainly used by medical workers, behavioral health practitioners, counselors, and social workers. But after a decade of supporting my wife, I can openly say that family and spousal caregivers' compassion fatigue and burnout should be recognized.
If you want to learn how to avoid both – the fatigue caused by your compassion and your caregiver burnout, I invite you to read my book about the topic.
If you want more in-depth information about how to support your partner with her chronic conditions and how to cope with the new normal in your relationship, I wrote a "Supporting a Chronically Ill Partner" e-Book.
You can get the 1st Chapter of the e-Book for FREE, and if you like it, you'll get a Whopping 33% Discount on the Whole Book, plus discounts on other helpful tools. You have nothing to lose but a lot to gain!
The first chapter alone contains a lot of information for both of you about acknowledging the struggles, including:
A word to your partner.
A word to you.
Stepping on eggshells.
Understanding her needs.
How to acknowledge having a chronically ill partner?
Acknowledging can be hard.
15 tips on how to do it!
Get the 1st Chapter FREE!
Chronic Illness for Partners
What are some of the signs of compassion fatigue?
I will get straight to the point and give you the signs of compassion fatigue according to CMA, Canadian Medical Association. These are:
feelings of helplessness and powerlessness in the face of a patient suffering
reduced feelings of empathy and sensitivity
feeling overwhelmed and exhausted by work demands
feeling detached, numb, and emotionally disconnected
loss of interest in activities you used to enjoy
increased anxiety, sadness, anger, and irritability
difficulty concentrating and making decisions
difficulty sleeping and sleep disturbances like nightmares
physical symptoms like headaches, nausea, upset stomach, and dizziness
increased conflict in personal relationships
neglect of your own self-care
withdrawal and self-isolation
an increase in substance use as a form of self-medication
How to address burnout and compassion fatigue in the workplace?
Burnout and compassion fatigue are not just a problem for employees. They are, in a long run, a problem for employers.
A recent study shows that mental health costs cost American businesses more than $148 million annually compared to their previous estimates, and that is just in the U.S. because a lack of employee energy results in reduced productivity, absenteeism, and turnover.
Employers should develop strategies to support their teams' mental well-being. To help the organization understand burnout, members have to understand the difference between burnout and compassion fatigue.
How to manage burnout?
No matter if it is your profession or you do it for your loved one, when you are experiencing burnout, it's important to accept your situation.
Once you acknowledge it, you will be able to tell your partner what you feel. First, you must consider if you're going through the process of burnout in any form in your life. The strategy will help you prevent such incidents if you come to work again.
And remember that recovery takes time, and studies say that it takes 1-3 years to complete.
There are also important questions I found I asked myself to educate myself about the topic. They involved traumatic events, vicarious trauma, and work-life balance. I asked myself:
What is vicarious trauma?
Is compassion fatigue worse than burnout?
Does compassion fatigue cause burnout?
What are the 3 types of symptoms of compassion fatigue?
What are the 4 stages of compassion fatigue?
What is vicarious trauma?
According to OVC, "Vicarious traumatization is a negative reaction to trauma exposure and includes a range of psychosocial symptoms."
Vicarious traumatic events happen when you become overly involved emotionally with someone you care for. While this can be true for carers or nurses, experiencing bystander guilt, shame, and feelings of self-doubt get to the point where you are preoccupied with thoughts.
Is compassion fatigue worse than burnout?
I will always answer this question by saying "it depends".
It depends on the person's situation, circumstances, lifestyle, and character. Every person is different and has unique reactions and responses to vicarious traumatic events.
However, compassion fatigue is about the impact of helping others, whereas burnout is about the impact of your own stress.
In addition, compassion fatigue has a much quicker recovery time than burnout, when you manage it early. Burnout has a much longer recovery time.
Does compassion fatigue cause burnout?
As this source states – "Compassion fatigue is a broad term comprising of two components – burnout and secondary traumatic stress."
And again, every person is unique and has unique circumstances and behaviors, therefore the answer would depends on that.
What are the 3 types of symptoms of compassion fatigue?
The three types of symptoms of compassion fatigue are the following:
the feeling of helplessness and powerlessness in the face of patient suffering.
reduced feelings of empathy and sensitivity.
feeling overwhelmed and exhausted by work demands.
What are the 4 stages of compassion fatigue?
When comes to the 4 stages of compassion fatigue, these are:
zealot or idealistic phase
withdrawal phase
irritability phase
zombie phase
What is secondary traumatic stress?
Secondary traumatic stress is the emotional phase when someone hears about the firsthand trauma experiences of another.
Trauma can make people more vulnerable to developing mental health problems. It can also directly cause post-traumatic stress disorder (PTSD), or/and obsessive-compulsive disorder (OCD).
Mental health conditions make it more challenging to manage compassion fatigue as ongoing stress and job burnout cause physical exhaustion for people who experience compassion fatigue and burnout.
Experiencing compassion fatigue caused by secondary trauma makes stress management equally difficult. Compassion satisfaction depends on the uniqueness of the situation. One of the contributing factors is my wife's chronic conditions like fibromyalgia and endometriosis.
Conclusion.
When it comes to my own personal life, I make my work-life balance managed early before I develop compassion fatigue. I don't want to have a poor work-life balance, so I practice self-care.
Managing burnout isn't easy. Self-awareness and avoidance of secondary exposure (secondary traumatization) to the stressful workplace, getting enough sleep, and avoiding high blood pressure, all can prevent burnout, stress, and depression, and lower the risk of absorbing trauma.
Self-care matters!
Burnout emerges when you stop caring for yourself. Your life gets complicated, you lose control over your own health care, and control over traumatic events. Increased workload makes you feel burnt.
When you work long shifts and long hours, you are repeatedly exposed to stress. If you ignore warning signs of symptoms of compassion fatigue, you will develop compassion fatigue.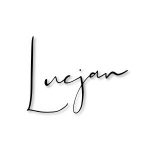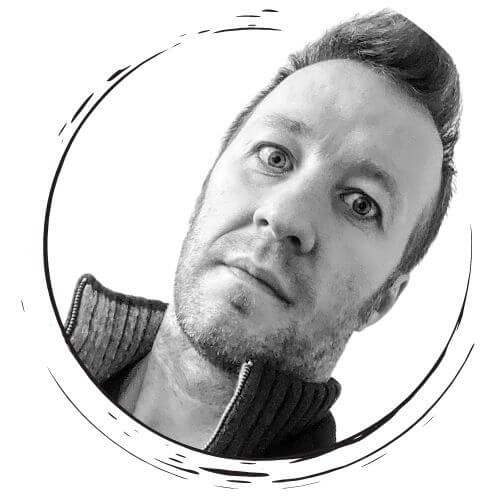 About Me
Hi, I'm Lucjan! The reason why I decided to create this blog was my beautiful wife, who experienced a lot of pain in life, but also the lack of information about endometriosis and fibromyalgia for men…