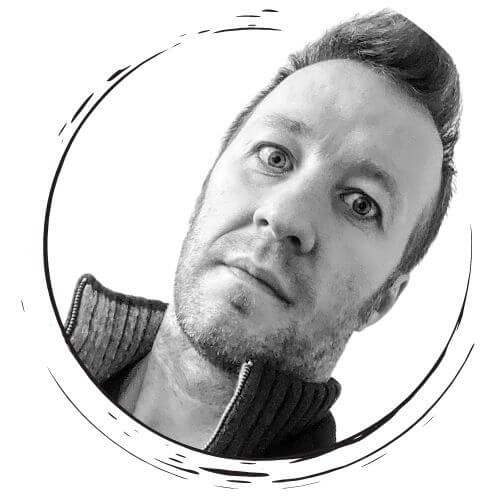 Hi, I'm Lucjan! The reason why I decided to create my blog was my beautiful wife, who experienced a lot of pain in life.
I noticed her struggles and wanted to help.
I began writing simple notes of how she felt and how it made me feel…
My daily notes grew to the point that I decided to write a book.
"No amount of anxiety will push me away" is yet to be published!
My wife experienced a lot of physical and mental pain. Doctors took many years to diagnose her with stage IV endometriosis.
During the period of 13 years, our relationship was put to the test countless times!
My wife said more than once that she has lost her identity and that she's not the person she once was.
She said she felt guilty for not being a proper wife anymore.
M even asked me on two separate occasions to divorce her, because she struggled with the guilt of me not having "a normal marriage".
But what is a normal relationship, what is a normal marriage?
There is no rule. We are all different. Every person has a different perspective on how relationships should look like. There is no blueprint!
You are unique, like everyone else!
What might sound like a contradiction, it actually makes you special. You are the best for him/her!
You need to recognize that even in the most committed relationship, problems will come and go.
They might be to do with health, money, family, or work…

Whatever it is, feeling overwhelmed and upset for what's been lost sometimes simply means you have to find a new way forward together.
That's tough and not all relationships will be able to navigate through such difficulties, despite everyone's best efforts.
You both will have to accept that even without the health issues, moving out of the perfect period is always going to happen at some point.
As a supporter of someone who suffers from multiple chronic illnesses, I'm here to tell you, it's going to be hard!
Your relationship will be put to the test more than once.
You will have questions without any answers, and you're going to learn first hand what "patience is a virtue" really means!
As for married couples, you're going to feel like expectations and needs from marriage are not being met…
You began your relationship for a reason. You both noticed something unique in each other and that is what brought you together.
Remind yourself of what it was. Hold on to it. It's still there. No one else can give you what your partner did.
Whatever made you fall in love with her, she's still that person. Yes, she may feel she's lost her identity, but she still is the same person with the same qualities…
There is nothing to lose!
And remember that by joining us you can expect only the most awesome content that is relevant to you. Besides, if you would rather no longer receive e-mails from us, you can always unsubscribe at any time!
FREE Endometriosis Pain and Symptoms Tracker + Chronic Pain Map FOR HER!