We help couples + people like you build relationships where chronic illness & pain try to shape their lives!
M suffered a lot of physical pain but she could never find a reason for. It took 5 to 6 years before she was diagnosed with severe stage IV endometriosis and fibromyalgia. Both illnesses and chronic pain naturally impacted her mental health… [read more]
Worry Head blog was created by a man behind his chronically ill wife, dedicated to those who struggle with the support of their chronically ill loved ones.
Because there is a gap in the EndoSphere – for every woman with endometriosis, there is an army of partners who struggle with their support.
The impact of chronic illness on their relationship is immense and supporting loved ones are often forgotten!
You're in the right place if:
• You need information about your partner's illness, especially endometriosis.
• Want to know how to minimize its impact on her mental health.
• Want to help her manage chronic pain without drugs.
• Have a healthy sex life without discomfort, pain, and feelings of rejection.
• Struggle financially when she can't work, and you feel the need to take control, earn, and thrive.
• Learn how to cope when your partner's illness affects the things you do in your free time, when it affects your life.
• How to support your partner whilst taking care of yourself first without feeling guilty.
"Behind every great woman is a great man" – Lucjan
Hi, I'm Lucjan! The reason why I decided to create this blog was my beautiful wife, who experienced a lot of pain in life, but also the lack of information for those who support their partners… [read more]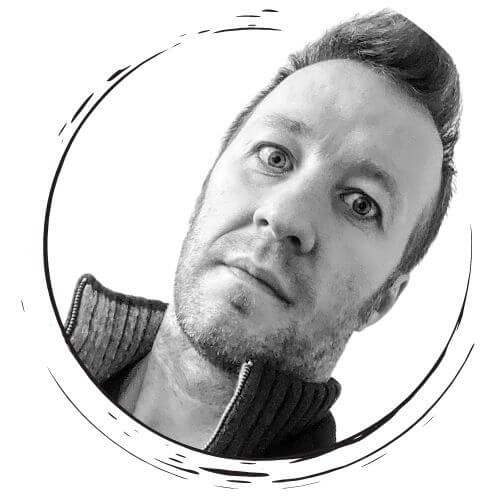 "The best gift you can ever give to a chronically ill partner is your unconditional love and support" – Lucjan
Worry Head blog is centered around chronic illness, pain, and their impact on mental health.
A staggering 81% of our readers are young women of reproductive age between 18 and 44 years old.
They all suffer from endometriosis, which carries additional physical and emotional baggage…
It is rare to find blogs dedicated to those who support their loved ones suffering from endometriosis. 
This is why I wanted to take a supporter's point of view really seriously!
To my surprise, a blog that meant to be dedicated to supporters, attracts a lot of women, because they are clearly in need of their partner's help.
Endometriosis is a multi-factorial disease. Women are at increased risk for a host of other diseases and symptoms.
Fibromyalgia and Chronic Fatigue Syndrome are common.
Among them are hormonal imbalance, iron deficiency, IBS, acid reflux and heartburn, dietary restriction, even infertility.
Such a burden, along with disabling chronic pain, strongly impacts on relationships! To those who don't sufferer, endometriosis is an alien word.
They can barely spell it, let alone understand what their partner is going through. How do I know that? I was at the same point where you are right now.
I was uninformed and clueless about how to help her. And that is one of the most daunting things about this disease!
I had to put myself all the dots together. Because my wife was in too much pain, fatigued, or too stressed to explain to me what to do best to help her.
Many times I learned something new and trying to implement it I repeatedly fell flat on my face and had to start over again.
I made many mistakes trying to help her, and this is what I want you to avoid!
This is why Worry Head mainly focuses on the supporter's perspective! But at the same time I don't forget about those who suffer, and so asked his wife to contribute to this blog.
Her feminine touch as the one who suffers from multiple chronic illnesses is indispensable!
Together, we cover the ground that is familiar to both – sufferer and supporter.
As a couple who was physically and mentally affected by chronic illness, it allows us to give you direct advice, filled with personal experience, transparency, and radical honesty!
Your satisfaction drives us!
"This has been one of the best articles I've ever read. For a man to create a page for other men to go to educate themselves on what Endometriosis is and how it affects a relationship.

This is a wonderful man who loves his wife and is doing what most men/loved one's should be doing.

They too suffer from our day to day lives.

I cried in a few places while reading this article to my husband. He too had tears in his eyes and had been my rock so many times.  I wish more men were like the author of Worry Head..."
"I had my laparoscopy a month ago... severe endometriosis, more than 7 years struggling...

Your post really touched me, thankfully I have an extremely supportive partner, he is just like you, helping me a lot to get over this.  Please do rise awareness and thank you for doing this!"
"Almost word for word, your journey replicates my wife's. It is uncanny. By breaking the silence we can support others. Keep up the great work that you do!

My wife lost her job at the start of the year. Has suffered terribly mentally since and constantly battles with pains everyday. I honestly don't know how she copes. All endo sufferers are absolute warriors.

Thank you. I'm loving your content since I've followed and you inspire me to continue doing what I do!"
I was misdiagnosed for 26 years. My doctor found it by accident and gave me a pamphlet to read. That's all. My husband is very supportive but, still has trouble SHOWING instead of just words. Thank you for this blog. I'm not alone."
Our deep purpose is to help couples combat the effects endometriosis has on their relationship and find a happier path in life!
Because the emotional luggage that comes with chronic illness can be truly devastating!
The most common issue in relationships impacted by endometriosis is the invisibility of symptoms and the lack of understanding.
It often leads to arguments caused by the lack of belief by the loved ones. Pain is real but invisible.
That's why we give you FREE Endometriosis Pain & Symptoms Tracker plus Cronic Pain Body Map in a printable version.
Your partner deserves this because she'll be asked on numerous occasions to explain her pain. This is where our mini Chronic Pain Bundle comes in handy!
We have for you FREE Endometriosis gifts!
There is nothing to lose!
And remember that by joining us you can expect only the most awesome content that is relevant to you. Besides, if you would rather no longer receive e-mails from us, you can always unsubscribe at any time!
FREE Endometriosis Pain and Symptoms Tracker + Chronic Pain Map FOR HER!