Endometriosis and Fibromyalgia for Men
Helping men understand endometriosis and fibromyalgia, their role of support & how to cope with their partner's illness.
FREE Chapter of an eBook!
This book is a guide for men who want to support their chronically ill women. With the tools provided in the book, you can develop the skills needed to create a supportive and loving partnership.
As featured on:
Let's face the facts!
While there is a ton of websites dedicated to women suffering from endometriosis and fibromyalgia, there's a lack of information about endometriosis and fibromyalgia for men.
As men, we play a vital role in caring for our women, and it is essential that we have access to resources and support that are tailored to our unique needs.
Unfortunately, the reality is that many of us do not receive the recognition or support that we need, and we are often marginalized by society and healthcare providers who may not understand our vital role in the caregiving process.
Although endometriosis and fibromyalgia primarily affect women, men also need to be aware of them.
Worry Head gives you information and resources related to endometriosis and fibromyalgia, including symptoms, causes, and treatment options.
You will find practical tips and strategies to help you manage unique challenges, help you navigate the healthcare system, and balance the support of your partner with work, family, self-care, and your own obligations.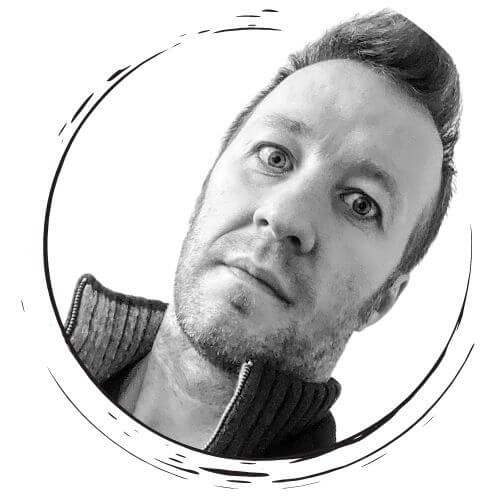 This blog is written by a man, for men, so you can feel confident that you're getting the best advice possible, tailored especially for you…
Why do women visit WH?
Although my primary focus is on endometriosis and fibromyalgia for men, it's worth noting that a significant percentage of our readers are women between the ages of 18 and 44 who suffer from endometriosis. Sadly, 86% of these women fall into this category, and among them, 31% also suffer from fibromyalgia.
My wife is a survivor of both conditions and is an invaluable contributor to this blog. Her perspective as someone who has experienced these conditions firsthand, as well as her unique feminine touch, brings a level of insight and understanding that is indispensable to our community.
It's important to acknowledge that women who suffer from endometriosis and fibromyalgia require a great deal of support from their partners. Unfortunately, men may struggle to adjust to the new reality that these conditions bring.
That's why I strive to provide guidance and resources that address the medical aspects of these conditions but also help men understand and support their partners in a meaningful way that aligns with their unique needs and mindset.
To all the incredible women who visit my blog…
I want to express my deep gratitude and admiration for the strength and resilience you demonstrate every day in the face of chronic illness.
I am constantly in awe of the love and care you provide to your partners, even when faced with unimaginable pain and discomfort.
As a man who cares deeply for my chronically ill wife, I understand that sometimes it can feel like the weight of the world is on your shoulders.
You are the caregivers, the nurturers, and the support systems for your family, and your strength and compassion are nothing short of remarkable!
I want you to know that I see you. I hear you. And I am here for you.
My mission is to provide a safe and supportive space for male partners of women like you, but I also want to make it clear that my blog is for you, too.
I believe that by working together, we can create a community of support and understanding that will help us all navigate the challenges of chronic illness.
So, to all the amazing women who visit my blog – thank you for your courage, your compassion, and your unwavering love. You inspire me every day, and I am honored to be a part of your journey.
Hey, fellas!
I know you might feel like you're alone in this, but let me tell you, you're not.
As men, we have a duty to support our partners through thick and thin, and that includes when they're facing chronic illnesses like endometriosis and fibromyalgia.
It's tough, I know. Society might not recognize the struggles we face as caregivers, and doctors might overlook our needs. But we can't give up. We have to be there for our loved ones, no matter what.
And you know what?
We can also take care of ourselves. We can find support and information to help us navigate this journey. We can be strong for our partners while also acknowledging our own emotions and needs.
So, to all the men out there caring for someone with endometriosis or fibromyalgia, keep going. You got this!
And remember, it's okay to reach out for help and support.
"The best gift you can ever give to a chronically ill partner is your unconditional love and support" – Lucjan