Blogging DIY – all you need to know.
Let's begin this journey of blogging DIY.
Hey hey, my friend!
One of the best decisions you can ever make in your life is right here, in front of you my friend – reading this article your life will change for the better.
Not only because it is the best way to escape your stress and anxiety, but also it can help you quit your job (therefore stress) and help your wallet greatly!
And let me tell you this – I am very honest and transparent as it gets so rest assured to receive only the best content!
I am giving you such value that many people would pay for it!
You'll find in this article all the basics, pros, and cons of how to start a blog in the cheapest way possible.
I'm giving you all of this info absolutely FREE, why?
I was given such an opportunity in the past and I believe you deserve it too! Besides your life is filled with worry and pain, and you definitely want to make your life easier.
No, this article won't help you get rid of your pain but it will help you build a better future, with opportunities you wouldn't have working your 9 to 5.
But why should you start a blog in the first place?
Well, let me give you some pointers. Maybe some of these will sound familiar?
Are you frustrated with your 9-5?
Are you sick of waking up to your alarm clock and fighting through public transport or rush hour traffic?
Are you unable to travel the world because the lack of time and money dictates you so?
Are you struggling with having not enough money and living by the month?
Are you wondering if this was going to be your life??
Well, there you have it. Shall we change that? Read on my friend!
I have learned to blog myself. I didn't ask anyone for help for the first 8 months. Was it wise? Well – yes and no…
If I knew what I know today, I wouldn't hesitate to ask for help on day 1. However, learning everything from scratch on my own allowed me to spot any errors along the way, which I can repair without relying on anyone today.
Besides, I was a newbie and did not know who to trust and who to avoid. You must remember, there are plenty of opportunists out there waiting to take advantage of your lack of knowledge.
There are many top and trusted bloggers out there, but in this article, I am going to mention just one couple, whose knowledge allowed me to lift my blog to another level.
And let me tell you, they earn on average $200K per month blogging. Sorry, what?! Yep – you read this correctly – 200 thousand dollars a month.
They make most of their money from their unbelievably successful courses:
Have you clicked on them to check them out yet? They provide so much information before you even buy them. It's truly amazing!
And remember, this couple makes on average 200K per month! Imagine making 5000 a month, you can quit your daily job, but $200.000?
Now, since I got your attention (no shit Lucjan!), I will begin the journey with you. From the very basics. Shall we?
This is going to be a multiple-article blogging lesson. Let's start at the point where aside from your idea, you have absolutely nothing.
Blogging platform + host.
Blogging platform and hosting is the first thing you should think about after you know what you're going to blog about.
You need to choose a subject of your blog (commonly known in the blogging sphere as "niche").
The main purpose of your blog is to connect you to the relevant audience. Another one is to boost your traffic and send quality leads to your website. On that later.
Let's connect you to your future audience.
In order to do that, you need two things:
Blogging Platform – This is the place you will edit and write your blog posts.
Hosting – Just like buying a lot for a new home, you need to buy a space on the internet for your new blog to be set up.
Blogging platforms may take the form of website builders such as Wix, 1on1, or blogging applications like WordPress.
I don't want you to fall into the trap of website builders because they are limited and will not allow you to build a business but limit your possibility to expand unless you pay. Avoid them at all costs!
Big and well-established WordPress is well known. Website builders such as Wix or GoDaddy advertise themselves because they are limited, they do it to survive.
WordPress doesn't have to do this. Besides WordPress is the leading platform taking the majority of internet space. So, if you want to reach everywhere, use WP.
WordPress is the main platform used by 95% of successful bloggers because it is insanely powerful and customizable.
First, you need to decide on a name for your blog (also called a domain name) and choose the best blogging platform.
For us, that's "Worry Head".
I'm going to use the best blogging platform WordPress with the hosting company Hostgator as this combination is cheap and it is the perfect way to start for a newbie. But don't worry about anything just yet.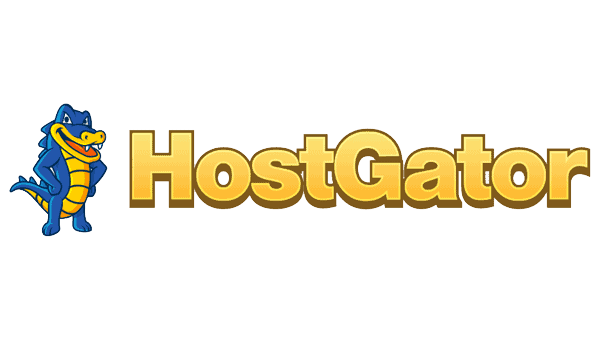 This article will provide you all you need to know but to make it super-easy for you, at the bottom of this you will find a clear, to-the-point, short, step-by-step guide on how to start your blog in the cheapest yet most effective way possible.
But you need to know the fundamental basics first, hence reading this article you will not miss on what matters…
So, after choosing your name you should begin with a hosting company.
Why should you choose Hostgator? Because Hostgator has WordPress installation included it makes things a lot easier.
What is another benefit of using HG is that Hostgator has 24/7 help chat!
If you have any issues along the way, not only setting up but even after months of blogging, the Hostgator team is extremely nice and helpful, always there for you, any time – day or night, anywhere, for FREE.
I know, I know, it begs the question how much does it cost to start a blog?
The good news is that it's super affordable to start a blog that will eventually make money.
The typical blog start-up costs that you can expect in the first 3-6 months:
Blog hosting plans, such as Hostgator costs only $2.75/month! Is it really as cheap as a cup of coffee? Yes!
WordPress is included so that's a great bargain!
Optional: great, customizable blog themes can speed the process, but they are costly. Besides, I have a better offer for you my friend…
Okay then! We have a host + free WordPress platform to run our blog on. What's next?
Next is the best and fun part – building the very blog! How can you do it?
The best way to do it is by using the easiest (blank) theme – Astra…
After choosing the Astra theme you have a pretty empty page to start from scratch. What now?
Now it is best to use a website builder. There are many to choose from, but only one stands out – Elementor!
You can either use existing blog themes but you want your own design, right?
Astra & Elementor are like a perfect marriage!
Both are free but also have a paid option. It's entirely up to you – you can build a nice blog with both of these free options, however, I would strongly recommend you paid version of Elementor.
Let's talk about both of them one by one…
Why Astra?
Astra reduces website design time by using pixel-perfect ready-to-use website demos from their library of starter templates.
You don't need to have experience in coding, which can be very difficult. Astra can change your design through a range of options in WordPress which comes along with Hostgator. No coding knowledge is necessary!
So, within just one click (£2.75 with Hostgator) you open yourself the door of having free WordPress (included) + Astra (free) + Elementor (free).
If this is not a bargain, I don't know what it is!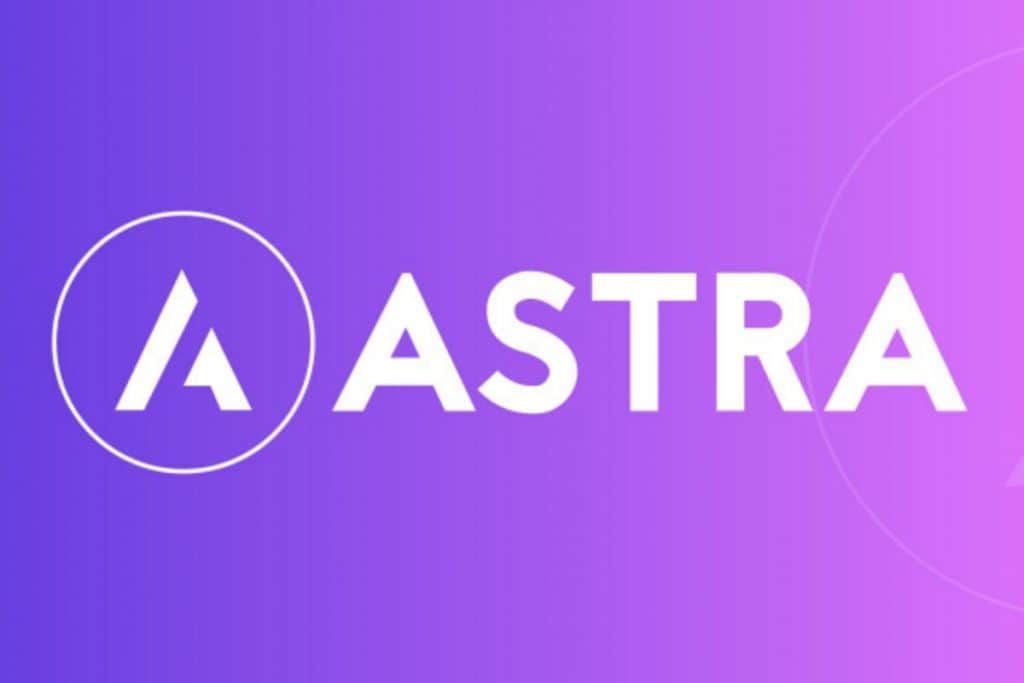 Astra comes with neat options in the customizer but to pinpoint most of them it requires a bit of reading, it's that vast!
Based on Astra's own description, here's a little insight into what Astra can do:
Astra is performance focused
No jQuery. Astra uses Vanilla JavaScript that prevents render blocking jQuery to come in the way and affect performance.
Load in just half-second! Astra is built for speed and fully optimized for performance. Being the most lightweight theme, it loads in less than 0.5 seconds
Less than 50 KB. Astra requires less than 50KB of resources as compared to 100s required by the other WordPress themes.
Optimized code. Astra uses default WordPress data and follows the best coding standards to make sure that every piece of code is optimized.
Astra provides powerful design options
Layouts. Use layouts to manage the layout of the website container such as the headers, blogs, single pages, posts, etc…
Transparent Header. Use the transparent header that sets a transparent header background and pulls the page up, merging both of them.
Mobile Headers. With this, you can customize and adjust header breakpoints, set a different logo, menu styles, colors, etc. for a mobile device.
Mega Menu. Create beautiful templates with your favorite page builder or drop in a shortcode to include a layout within a mega menu on your website.
Dedicated Sidebar. With Astra, you can create page-specific sidebars that can override the settings and customizations of the default sidebar on your website.
Header and Footer Options. Astra comes with several inbuilt header and footer options that can be extended further with the Astra Pro addon.
Sticky Header. This is a header that sticks on top of the page even when the user scrolls. It allows quick access to the menu from any part of the page.
Page Headers. You can add custom page headers and set display rules to show them up on specific pages and posts of your website.
Colors & Typography. You can set colors and fonts that integrate well with your brand, and easily manage the colors and typography of the entire website.
WooCommerce Ready. Astra is completely WooCommerce ready and helps you build and design your store through the customizer itself. You can build a fast and attractive store today!
Site Layouts
Boxed. Astra lets you display your primary content in a boxed layout to distinguish it from the other content seen on the page.
Padded. You can insert specific margins on the edges of the content to give it a padded look. Astra's padded layout lets you do this easily.
Spacing Control. The Spacing Aņound all the elements and overrides the default space settings.
Full Width. Astra comes with a default full-width layout that lets you use the entire width of the primary content on your website.
Fluid Layout. Astra gives you an option to choose the fluid layout that lets you stretch the entire website until the ends of the screen.
Default Container. Astra gives you a default container, called the primary container with its own specific layout and settings within the customizer itself.
Typography
Google Fonts. Astra lets you select from as many as 700+ Google fonts to make sure you get the best typography for your website.
Responsive Font Size. Astra allows you to control yourgģ typography size according to the device it will be viewed on. You can select different font sizes for different devices.
Font Size PX, EM. Wish to use your favorite unit to determine the font size? Astra lets you set them in PX or EM. Choose the one you are familiar with.
Custom Fonts. Wish to use a custom font on your website? With the free Custom Fonts plugin, you can imŕport and use any custom font you like.
Paragraph Margin Option. Astra gives you an option to manage the spacing between paragraphs and around them using the paragraph margin option.
Text Transform. Astra supports text transforms for your heading tags. You can select a uniform text format for a particular heading tag.
Colors & Background
Primary Header. Astra gives you a series of options to control the colors and background within the primary header on your website. You can change them for mobile and desktop.
Below Header. Do you wish to change the color and background in your below header? Astra lets you change the colors of everything within it.
Sticky Header. Astra gives you a series of options to control the colors and background within the sticky header on your website.
Blog / Archive. You can manage the colors on your blog or archive pages through Astra's customizer settings for colors and background.
Sidebar. Have you ever thought of customizing the colors and background of your sidebar? You can do so using Astra's colors and background settings in the customizer.
Above Header. You can manage the colors and background on your above header too! You can set different colors and backgrounds for a mobile device.
Transparent Header. You can set different colors and modify them easily on the transparent header as well! Astra gives you easy color and background settings within the customizer.
Content. Astra gives you an easy interface to manage the colors of different types of content from a single place. You can control colors for heading tags and more.
Single Page. Do you wish to manage colors and backgrounds on the single pages of your website? Astra allows you to control them through the Customizer.
Footer. Along with everything within the headers, the sidebar, and the overall page, Astra gives you various options to manage colors on the footer too.
Blog Layouts
Grid Layout. Showcase all your blog posts in a grid layout on your blog page using the blog layouts in the Astra theme.
Masonry Layout. Want to display your blog posts in a trendy masonry layout? Astra offers you this awesome layout to display all your posts.
Date Box. Astra allows you to display a trendy date box for every post element that you add to your blog page. Display the published date in style!
Blog Structure Control. You can manage how individual posts are shown on a blog page. Control the structure by placing the feature image, title, and meta text in order.
Post Pagination. Astra allows you to add stylish pagination to distribute your blog posts within several pages that can be accessed through the buttons below.
List Layout. Set your blog page to display your blog posts in a list layout that will place every post one after the other.
Highlight First Post. Do you want users to make sure they have read your first post? Astra allows you to highlight the first post on your list.
Excerpt Count. The excerpts act as a summary of the post. You can fetch respective excerpts to be displayed with every post on the blog page.
Blog Content Width. You can manage the content width of your blog page using the Blog content width option. This option changes the container width of this page.
Infinite Loading. You can select the infinite loading option that keeps loading blog posts on the same blog page as the user continues scrolling below.
Global Designs Options
Left Logo Header. Astra lets you display your organization logo on the left side of your header. Align it on the left and use the remaining space for the other content.
Right Logo Header. You can display your website logo in your header and align it to the right using the logo settings within the Astra theme.
Above Header Content. Astra lets you add all types of content within your website's above header. Want to add HTML code, widgets, shortcode, or just plain text? You can do that!
Above Header Layout. With easy-to-use layouts, Astra allows you to manage and control the layout of your above header along with the content on it.
Flexible Footer Layouts. Astra offers a variety of options to select a flexible footer layout to contain different types of content such as widgets. Text, HTML code, shortcodes, etc.
Center Logo Header. Want to show your logo in the central portion of your header? Astra allows you to align your logo and place it in the center of your header.
Mobile Header Designs. Astra allows you to add breakpoints and display flyouts, the hamburger menu, and more according to the needs of your website.
Below Header Content. Astra allows you to add different widgets, HTML content, shortcodes, and more to manage the content within your website's Below header.
Below Header Layout. Wish to change the layout of the below header on your website? Astra gives you the option to manage the below header layout along with its content.
Footer Bar Layout. Astra lets you select the right layout you want to display with the Footer bar on your website. You can select and manage content within it.
WooCommerce
Grid Settings. Astra's WooCommerce module allows you to display your products in a grid layout that you can customize as per your needs.
Off-Canvas Sidebar. Astra lets you add an off-canvas sidebar on the Shop page. This sidebar remains out of the screen initially and can be triggered through a button or link.
Gallery Options. Display all your products in a product gallery on your Shop page. You can set the layout as a grid or list and customize it further.
Sales Bubble Style. You can display trendy and attractive sales bubbles on your products that encourage quick purchases and boost sales.
Infinite Scroll. Do you wish to load all the products on a single page? You can do so by choosing infinite loading that loads products when the users scroll down.
Quick View. Astra allows you to enable the quick view option that lets users take a closer look at the product without opening it on a new page.
Dropdown Cart. When using Astra with WooCommerce, you can show a dropdown cart that lets users see the products that have been added to the cart or add one through it.
Integrations
LifterLMS. Astra integrates seamlessly with LifterLMS to help you build an attractive and distraction-free online course website.
Schema Integrated. Astra comes with the basic schema markup implementation that is needed to help search engines understand your website better.
LearnDash. Astra integrates seamlessly with LearnDash to help you build a user-friendly and attractive website to offer online courses.
SEO Optimized. Following ideal coding standards and built for speed to create a good website structure, Astra comes with inbuilt schema markups making it an SEO-friendly theme.
Astra Widgets
Address Widgets. The address widget of Astra allows you to frame and display your business address anywhere on the page without a line of code.
Social Icons Widgets. You no longer need a third-party plugin to add social icons. Simply select the social network, add a link through the Astra theme itself.
Info List Widgets. You can add an info list anywhere on the page. Use various icons and create a good-looking informative list on your page with Astra.
Custom Layouts
Custom Header. You can create custom headers using your favorite page builder. Build your own custom header and enable it on the entire website or specific pages.
Custom 404 Page. With Astra, you can design attractive custom 404 pages with content of your choice and that looks far better than the default 404 pages.
Display Conditions. You can choose to display a custom layout across the entire website or select specific pages you wish to show them upon.
Custom Footer. Astra lets you build custom footers with your favorite page builder and use them on the entire website or particular pages you wish to show it on.
Custom Layout – Hooks. With hooks you can inject custom code and content anywhere you wish to add them. Astra offers various action hooks you can choose from.
Support
Video Tutorials. With detailed video tutorials and practical demonstrations, we make sure that you understand every nook and corner of the theme and modules.
In-Depth Articles. We understand the need for a helpful knowledge base and have that for you. With every new feature, we make sure we have an article that explains it well.
24/7 Support. With a dedicated team on board, we do not let you feel left out. Should you need help, we are just an email away!
So, that is pretty helpful. Once again, all the above is based on Astra's page itself.
But if you think that's all, you haven't heard the best side of Astra – unlike most themes, Astra works best in conjunction with Elementor – the best blog/website builder on the market!
Why Elementor?
As we already established along with Hostgator comes free WordPress installation.
Elementor comes with all the designer tools that you might need. You can now design responsive and pixel-perfect layouts like you never thought would be possible on WordPress before.
Elementor is the only complete design platform to offer pixel-perfect design, yet produces 100% clean code. Take your design vision and turn it into a stunning custom-made website!
Based on Elementor's own description, here's a little insight into what Elementor can do:
Layout. With its flexible drag & drop editor, you can reach infinite design possibilities.
Typography. Choose from thousands of font options, or upload your own custom fonts.
Colors. Combine the right colors to create lasting impressions on your visitors.
Astonishing Website Animations & Interactions. Animate any part of your site with parallax, mouse effects, and many other powerful animations and interactions.
The Ultimate Freehand Design Experience. Harness the power of position absolute, fixed position, Inline Elements, Vertical & Horizontal Flex Alignment.
Add Small Touches To Your Photos. Play around with the image settings and add amazing effects.
Backgrounds Pop-Out With Shape Dividers. Choose from 26 different shape dividers to create eye-catching backgrounds.
Plus next level stuff such as:
Mobile Responsive design. Customize every page across devices using intuitive and visual controls. Creating mobile responsive websites, that look good on any device, has never been easier.
Responsive Templates for Every Purpose. Our talented team of designers has worked hard to give you cutting-edge templates for nearly every niche.
You will get more traffic, leads & conversions:
Elementor can design forms visually, integrate them with your favorite marketing tools, and generate more traffic, leads & conversions.
I use Elementor to design my own forms. You can do any size, shape, color, any design. The sky is the limit!
Elementor gives you everything that you need in order to build successful blogs, websites, or landing pages that drive traffic, sales, and conversions. Let's take a look…
Boost Content Marketing. Create better content your users will love and Google will promote.
Get More Conversions. Tweak & optimize your website design for more conversions, leads, and sales.
Increase Social Engagement. Start driving shares, likes, and traffic from your social network and grow your audience.
The Best Drag & Drop Landing Page Builder. Flexible, powerful & intuitive. Create high-converting websites and landing pages using the most professional and easy-to-use visual page builder.
The Only Design-Oriented Popup Builder. Build extremely effective Popups for increasing sales, leads, and conversions the same way you build your site. Start optimizing your sales funnel using Popups.
Build Forms Visually & Get More Conversions. Elementor offers the first truly visual form builder. The entire build and design are handled on the frontend, never interfering with your workflow.
Easily Integrate With Your Favorite Marketing Tools. Growing your audience has never been easier. Connect to a growing list of marketing tools and platforms that seamlessly integrate with Elementor.
Plus next level stuff such as:
Action Links. Easily connect with your audience via WhatsApp, Waze, Google Calendar & more apps.
Lightbox Overlay. Popup a lightbox that opens when visitors click on images, links, or buttons.
Star Rating and Reviews. Add social proof to your sites by using the Google schema supported star rating widget and reviews slider.
Evergreen Countdown. Making the countdown timer evergreen means all visitors get the same time frame, regardless of when they enter the page.
Sticky Bars. Get more conversions and leads by making headers, footers, and other areas sticky and always visible on scroll.
Request Parameters. Track user information every step of the sales funnel, as well as personalize the user experience.
Customize every part of your blog:
Building beautiful WordPress websites has never been easier. Explore the visual Theme Builder and customize your header, footer, and other areas of your site.
Elementor helps you easily maintain your site design and make sure everything remains consistent. Make a single style change and have it affect multiple areas of your site.
Design your entire site in a new visual way…
Header & Footer. Customize the header & footer areas of your site visually.
WooCommerce. Customize the layout of your online store with Elementor's WooCommerce Builder.
Single Post. Create templates that determine the layout of your site's blog posts.
Search Page. Provide a better search experience for your visitors by designing the search page.
Posts Archive. Your main blog page can be completely built via the theme builder.
404 Page. Build creative 404 pages that offer a better user experience when your visitor gets lost.
Professional templates featuring dynamic content:
A Template for Every Area of Your Site. Visually customize several templates on your site: your header, footer, single, archive, product, and more.
Design Your Theme Visually & Dynamically. Styling your theme dynamically using Theme Builder is a complete game-changer to WordPress design.
Set Exactly Where Templates Are Displayed. Apply templates across your site or for specific conditions like categories or post types.
Build it once. Use it everywhere:
In the past, you were limited to building static pages. Now, it's just as easy to design dynamic templates. Create the framework for your content, then apply it across your website with just one click…
Any Theme. Although Elementor works best with Astra, the theme builder works on any theme, giving you the freedom to choose.
20+ Dynamic Widgets. Use pre-made widgets to display dynamic content from your site.
Pre-Designed Blocks. Build pages the smart way using dynamic blocks.
Custom Fields Integration. Connect to custom field plugins like ACF, Toolset, and PODS.
100% Responsive Design. Use mobile editing to make sure your theme is always responsive.
Fully Customizable. Harness the power of Elementor to customize every single part of your theme.
Multi-Location. Create multiple headers, footers, and other theme templates.
Sticky Header. Apply a sticky header that follows your users as they scroll.
There are many, I mean it – many more tools but frankly, there are so many options, we'd stay here the whole day. Let's take a look in a nutshell at what else Elementor can do:
Build Any Type Of Popup. With the vast capabilities of Elementor popups, you can create any modal you can imagine: Fly-In, Full Screen, Hello Bar, Bottom Bar, Classic, Slide-in, and more.
Find a Widget for Every Need. Each widget in Elementor offers advanced design customization, so you can get the results you need without installing any extra WordPress plugins. Basic elements, pro elements, these elements, woo-commerce elements, and WordPress elements.
Works Perfect With Any Theme & Plugin. Elementor works seamlessly with almost any WordPress theme and plugin, so you can continue to use your favorite tools and take your work to the next level.
Elementor Add-Ons. Talented developers have helped grow Elementor even further. Explore the most invaluable third-party add-ons for Elementor.
Elementor & WordPress Hosting. Get the most reliable & trustworthy hosting packages, highly compatible with Elementor. The following hosting providers have been personally hand-picked by our team.
Learn & Acquire Skills. Become a better Elementor designer by following our in-depth articles and resources.
Community. Join our worldwide community, and get advice from other members.
Now, knowing how good Astra and Elementor can be, let's make it even better – by merging both together (totally free if you like) we can achieve something rare – the speed, the beauty, and the simplicity of creation.
Let's take a look…
What makes Astra the best theme for Elementor?
Astra and Elementor are simply a match made in heaven. Astra works seamlessly with Elementor and automatically sets the options that are best for Elementor. This saves you many unnecessary clicks and time!
Both combined works in such ways that you can on one page separately design its header, the very page or post, and footer.
If you want to you can work on the sidebar too but I chose to switch it off. I make my own sidebar using Elementor.
Elementor has desktop, tablet, and mobile design options. All the above are possible to change on one page too!
One of the best features of Elementor is the fact that you can use it for the creation of your own landing pages and sale pages.
You don't have to buy costly page builders like ClickFunnels or Teachable. They can cost you up to a few hundreds of dollars and why would you do that to yourself, when you can simply do all that yourself within Elementor?
Yes, my friend, you're not insane either!
Thank you for believing in us. As you can see – we are on a mission to give you only the best and the cheapest solutions here.
Why would you waste your time trying to find a theme that's hard-coded (heavy and slow) to do exactly what you need if you can simply use light Astra and Elementor, both without coding…
Astra is a great foundation for your blog for two reasons:
It gives you a beginner-friendly way to customize your blog's design.
It's well-coded and super light-weight, so your blog will load fast and you won't encounter any bugs or issues.
I started each page completely from scratch, a blank page. I was surprised by how easy it was to design and create. But it is so super easy that I fell into the trap, that majority of bloggers fall into – procrastination and constant change of design.
Many people (including me) are perfectionists and so they want their blogs to look exceptional. However, you will never reach perfection and the next sentence should be one of the biggest pieces of advice you can get as a beginner…
Do not overthink and spend days on your design. You're going to waste precious time. Even the ugliest blogs I've seen can make money.
Sure, the user's visual experience is vital but not as important as the speed and performance of your blog.
Just think about it. Have you ever visited a website that takes more than 10 seconds to load? Exactly – you probably didn't bother waiting and you left.
Would you like your visitors to leave your blog? Or would you rather focus on speed and performance?
Imagine if your blog's loading time took 1 second. That's mega fast, that's inviting! Besides, people come to your blog for a solution to their problems, not a beauty contest.
So it is a very important piece of advice. Your blog should be as fast as possible.
Now, do you remember at the beginning of this article when I said that there are many top and trusted bloggers out there?
I also said that in this article I am going to mention just one couple, whose knowledge allowed me to lift my blog to another level.
This couple is Alex and Lauren. They own two blogs – Avocadu and CreateAndGo, but I am going to focus here on the last one.
CreateAndGo blog launched amazing courses that change the game of blogging to better and explain to you every tiny tinny detail of their step-by-step guide courses.
You will find literally everything you need to know, nothing is being missed there.
You will not be disappointed my friend, oh no!
Purchasing their courses is the best thing I have ever done since starting my blog and honestly, I wish I'd done it at the beginning.
I would save myself a lot of time, money, and headache.
Alex and Lauren make most of their money from their successful courses:
They provide a lot of information on their pages before you even decide to purchase them. I'd like to give you a little bit of that here.
Feel free to buy them through these links. Alex provided them for us so if you decide to buy their courses through the links in this article, you'd help greatly.
Alex and Lauren will give us a commission from it (at no cost on your part) and that will help us with the costs of running this very blog.
Thank you!
Here's a little insight into their courses:
Launch Your Blog Biz
The ultimate solution for starting and growing a blog to make over $1,000/month — without being a tech wizard or a scammy salesperson!
Their blogging career started out with a big FAT FAILURE…
They had big dreams of escaping their 9-5's and putting an end to their limited holidays. Just like me, they started their first blog and worked nights and weekends on it.
The same way as me, Alex and Lauren had no idea what they were doing when they first started, and their first blog failed.
They spent a lot of money on software and other things that they didn't need at the time.
Eventually, through these experiences and failures, they learned how to successfully launch a blog the right way.
But they have never given up and turned their failures into success with their second blog.
This is just a tiny snippet of the information they give on their course page. Please feel free to click away and I give you my word – buying this course will blow your mind!
Let me put it this way and be brutally honest here…
I began blogging about a year ago (as for summer 2020).
If I applied for their courses in my blog at the beginning, I'd be a year ahead, I wouldn't waste a thousand pounds on trying new software.
I would save 12 months of my work, my money, and a lot of headaches!
The same applies to all their courses. Even one of them will change your blogging for the better but taking at least two of them will change your blogging into a successful career!
Pinterest Traffic Avalanche
The solution for beginner bloggers to drive 10,000 – 100,000+ FREE monthly visitors to your blog (no ads required) – on autopilot!
This statement is 100% true. Alex and Lauren are constantly updating their course as the Pinterest algorithm changes, so your lifetime access includes the most up-to-date information and strategies!
Most probably you haven't even heard of Pinterest as a gold mine in the blogging sphere. The majority of people focus on Facebook, Twitter, or Instagram.
Pinterest is the fastest way to grow your blog traffic.
You should spend less time trying to drive traffic to your blog and more time doing what you love – creating blog posts and monetizing your blog.
Shall we move on to the next one?
Again, in a nutshell…
Six-Figure Blogger
The formula for earning six figures from your blog with digital products and services – without being scammy or needing to be an "expert."
As Alex and Lauren say themselves:
"Ads, etc. What's the right next step? If you've been blogging for more than a moment, you know it can be a bit frustrating trying to figure out what direction you should go in.
The sad truth is that it can also turn out to be overwhelming and disappointing when you find out most "strategies" and "guru tricks" out there don't actually work without buying some $2,000 course."
This course gives you all the tools you need for marketing and expansion of your blog in order to make enough money to quit your boring 9 to 5 job.
They went from $1,000 blogging to making over $20,000 per month from their blogs… in just 3 months! Then began to make over $100,000/month blogging…
Today, you guessed it – they make $200,000 every month!
But that's not all if you want to save money on these courses, there is no better deal than all the 3 courses at a price of 1.
Yes! How cool is that??
Pro Blogger Bundle
The ultimate discounted course bundle of our 3 best-selling courses on how to start your blog and earn six figures blogging from home!
So, to sum it up – The Pro Blogger Bundle is a discounted bundle of our 3 best-selling blogging courses mentioned above.
I openly give my reputation on the fact that if you put in place their courses and work hard, without giving up, you are destined for success, my friend.
You will quit your job, travel the world, sleep as much as you want, do something you love doing.
Blogging is more than fun my friend!
So, Alex and Lauren went from $0 blogging to making over $100,000 per month from their blogs… in less than two years…
I am not at that level yet, far from it, as my main focus is on helping people with endometriosis and mental health.
But it goes without saying, I won't make my suffering wife's life easier and so I'm on the quest of expanding my knowledge.
The 2nd part of Blogging DIY will appear in a matter of weeks so watch this space, there will be more valuable clues on how to build a successful blog from scratch.
Until then, enjoy more of my related posts:
Take care of yourself and enjoy the courses. You will NOT be disappointed!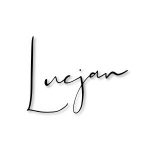 All you need to build successful blog is here!
The ultimate solution for starting a blog is to make over $1,000 per month and all that without being a tech wizard or a scammy salesperson!
The solution for beginner bloggers to drive 10,000 – 100,000 FREE monthly visitors to your blog (without any ads required) – simply on autopilot!
The best formula for earning 6 figures from your blog with digital products and services – without being scammy or needing to be an "expert".
About Me
Hi, I'm Lucjan! The reason why I decided to create this blog was my beautiful wife, who experienced a lot of pain in life, but also the lack of information about endometriosis and fibromyalgia for men…
Disclosure:
We only partner with trusted companies offering products that help our readers achieve their goals! If you purchase through our links, we get paid at no additional cost to you! It helps us run the blog… Thank you!