Why no one talk about family caregiver?
Why nobody talks about family caregiver?
If there are countless blogs and websites dedicated to those who suffer from chronic illness, why does no one talk about the family caregivers?
No one ever asks, how are YOU today?
It seems to me like the very question is not asked enough or people think what we're feeling is not as important as what our loved one is going through. That isn't fair.
Do you feel like you bang your head against a wall and your loved one seems too busy thinking of themselves to even ask how you feel?
There are partners who keep their feelings bottled up within themselves. I used to be one of them and frankly, it never served me well.
As a husband behind my chronically ill wife suffering from not one, but two chronic illnesses, it can be really hard to cope, because the tasks you have to undertake challenge you on a daily basis.
My wife was diagnosed with endometriosis and the trauma she experienced triggered her fibromyalgia. Both illnesses impact her mental health, causing anxiety, OCD, and depression.
To support our partners in so many aspects of chronic illness can be really hard, so, why no one talks about family caregiver?
Caregivers save the government billions a year by doing jobs that nurses, therapists, and paid professionals should be doing. We do it from love because we care.
I'm lucky enough that my wife takes very good care of her own physical and medical needs, but the emotional impact of endometriosis and fibromyalgia is there. That's the hardest part, and I will explain it soon in more detail.
But others aren't that lucky. Caregivers deal with everything. The medical care stuff, the appointments, the paperwork, the misfiled benefits claims, the bills, the insurance to name a few.
So, why no one talks about family caregiver? Here's the short answer…
We don't matter as much as our beloved chronically ill partner!
Society expects us to care. But we are advocates, nurses, therapists, cleaners, cooks, best friends, lovers, parents, bread-winners, the list goes on…
We take time off work to support our loved ones, we put our passions, hobbies, friendships aside to care for our chronically ill spouse, and still, no one talks about our struggles because it's not important, because we are healthy.
But for how long? How long can we take it not to be noticed? Why no one talks about family caregiver? Why no one gives a rat's ass about us?
Because we don't matter as much.
Understandably, people with endometriosis and fibromyalgia say that the fact they suffer from invisible illness means it makes their physical, emotional, and mental pain go unnoticed.
I totally agree! But we advocate for our loved ones. No one advocates for us.
It all happens because society expects us to care despite the fact that caregivers who drop out of work because they can't manage their full-time jobs with their full-time caregiving wind up reducing their quality of life, their work benefits, and retirement.
In the light of reality, the family caregivers have to sacrifice their healthy life in order to help their loved ones. It sounds very harsh, I know, but it's the truth.
This is why so many sufferers feel like a burden. My wife is one of them. She asked me to divorce her on three occasions because she believes that I am not fulfilling my life because of her.
When you are a professional caregiver, your job may last a few hours at a time.
However, when you care for a chronically ill loved one, the demands of caregiving are completely different and often can be really exhausting, and overwhelming.
But there are steps you can take to rein in stress and regain a sense of balance, joy, and hope in your life.
Feeling like a burden…
So, aside from society expecting us to care, our loved ones feeling of a burden to us is another reason why no one talks about family caregivers.
Living with a chronically ill partner brings many challenges, but there are various ways you can cope with that. Before we move on to that, I provide you with 15 Caregiver Tips I collected over time when helping my M with her struggles.
Has anyone ever had a doctor ask the caregiver how they are doing? No. Naturally, the focus is on the chronically ill spouse. But chronic illness has an impact on both.
If neither of you will take an interest in the caregiver, your relationship has a great chance to fail.
Nobody talks about two reasons for caregiver stress.
We all know that stress for chronically ill people is a big problem, it's the trigger for their chronic pain. We should also know caregiver stress is a big problem too. But no one talks about it!
For some people, the caregiving journey doesn't end well. Serious disease or advancing age isn't something that anybody thinks about. But life happens!
And what are you going to do if you don't take care of yourself today and end up instead feeling emotions such as disappointment, sadness, anger, grief that you cannot help your partner anymore if sickness or else arise?
This may create additional stress for you because you know that if you don't take care of yourself, you will not be able to help your partner.
Another reason why no one talks about family caregiver is the fact that there isn't much information provided for those who suffer. Family caregivers keep their emotions for themselves.
I still catch myself from time to time naively believing that if I hide my feelings it will all be okay, that she has enough on her plate to deal with, and I would add extra burden to her already exhausted mind.
But my face betrays me sometimes, I cannot hide my morning expression, she knows. My wife knows that sometimes I feel overwhelmed and not telling her doesn't help.
Be open with your partner, It will allow you to get rid of negative emotions. Your partner won't hate you for it, furthermore – they will be grateful for your honesty.
After all, honesty, trust, and open communication is the best way to conquer your both's fears and uncertainty!
It can be hard!
I know how hard it can be. If you are new to caregiving, you may have gazillions of questions. One of the most important ones always remains – why does no one talk about family caregivers?
You spend your free time looking for outside resources and at blogs such as this one for some guidance and understanding…
This is great! and you probably do even more – you join social network support groups on Facebook on Twitter, because aside from learning, you feel better when you have someone else who understands you, and with whom you can share your feelings too.
Let's face it – we aren't superhuman we have taken extra responsibility for supporting another human who at times may not be able of taking care of themselves.
Maybe you can offer other caregivers some of your ideas, your feelings, and your frustrations. Maybe you simply need to talk about how you feel?
Personally, I don't care if you do it on this blog if you comment on the bottom of this post or elsewhere. You may find better information than here, who knows, I don't mind – just do it – help yourself and reach out to others.
Don't be afraid to ask for help. Learn to speak freely, without judgment, and without finger-pointing. It will serve you well.
I am caring for my lovely wife for over 13 years now. Her endometriosis or/and fibromyalgia flare-ups are unpredictable. Other than that these illnesses affect her emotional state of mind.
Sometimes I get so very tired of hearing the same thing day in and day out, but I have to remind myself that I am here for her.
Unlike in the past, these days every time she sees me grumpy, she asks how I feel and offers me her kind words. Supporting one another is important. It cannot be one way only.
At times I have no problems communicating with her, other times her repetitive Obsessive-Compulsive behaviors drive me coo-coo, but in moments like this, I keep my mouth shut and try my best to help or if she asks me, stay off her way until her OCD routine is over.
I have learned to recognize some signs now and I know how she feels before she tells me.
She can also recognize how I feel from time to time. We communicate a lot, but it will never be enough because life can be surprisingly cruel at times.
My wife can be suicidal when her hormones during ovulation or her period spike up or down. It can be unpredictable. She tried to commit suicide on a few occasions, but I'm sure she had many more thoughts about that.
I feel like I step on eggshells sometimes but I can recognize some signs, so far it's working, but for how long?
I actually think of making a "book of do's and not's" for those who are at the beginning of their caregiving journey. Because the question remains – why no one talks about family caregiver and who will do it if not us?
It gives me pleasure to share my experience and knowledge, and I truly hope the information provided on my blog is helpful. I try to be honest, transparent, and open.
You all deserve to know that. If I don't speak up, who will?
Caregiver tips.
I have for you 3 tips to deal with caregiving stress…
It's important to not let your negative thoughts and feelings take over your brain, so:
Stay in the moment – focus on whatever you're doing right now, not what may or may not happen next month or even an hour from now.
Talk about how you feel – Saying what's on your mind and getting perspective from other people in the same situation is comforting. It also helps stop the negative or sad thoughts that seem stuck in your brain.
Find online support groups and try to reach out. They are very open and comforting, there is no judgment. Even if you don't want to discuss your feelings, you can just read what others in your situation are going through.
Talk with a counselor – CBT is short for Cognitive-Behavioural Therapy and can help you when you don't see the way out.
Your thoughts and feelings matter! They are also very powerful and can actually be very destructive, affecting not only emotional and mental, but also your physical health.
It's important to learn how to cope with the challenges that caregiving brings. Sometimes, it's best to get help from a trained professional.
Counselors and therapists give advice about managing strong feelings and help you understand why you feel the way you do. But they aren't always available as quickly as you wished them to.
The reason for it may be a long cue or lack of money. These sessions may be costly, especially when you need more than one.
It's hard either way. My wife had to wait 9 long months for her first session on the NHS. We couldn't afford a private one. The second time she waited 6 months, the third time only three months. However, still too long in my opinion.
I was there for her at the time, and M managed to pull through difficult times whilst waiting for her CBT sessions.
Conclusion.
We may never fully understand why no one talks about family caregivers but I hope this post gave you some clues, tips, and some support in your struggles.
Do yourself a favor and take care of yourself. No one will do it for you!
Talk it out, meditate, have a long-awaited spa treatment. People think that self-care is something extravagant, I can assure you – it is not. It's necessary and will benefit both of you!
So, take care of yourself in order to take care of your chronically ill loved one.
Enjoy the little things that other people don't care about. A bird singing outside your window, walk in the park or woods, a bath, spa treatment, all this will help you grow and stay sane on your caregiving journey.
Take care for now!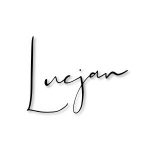 About Me
Hi, I'm Lucjan! The reason why I decided to create this blog was my beautiful wife, who experienced a lot of pain in life, but also the lack of information about endometriosis and fibromyalgia for men…
Disclosure:
We only partner with trusted companies offering products that help our readers achieve their goals! If you purchase through our links, we get paid at no additional cost to you! It helps us run the blog… Thank you!