What to do when my husband resents my chronic illness? Advice for wives from a man whose wife has multimorbidity.
What to do when my husband resents my chronic illness?
For over a decade I supported my wife through various stages of multiple chronic conditions but I never gave my wife a reason to say "my husband resents my chronic illness".
I know how your husband may feel because my wife's illnesses have taken a toll on me too.
My wife's endometriosis, fibromyalgia, and chronic fatigue syndrome affected me physically, emotionally, and mentally, and after taking time off work to support her, they impacted me financially.
I felt extremely sorry for her, but I also felt sad for myself as I sacrificed a part of my own life. I felt grumpy, angry, and sometimes even resentful because I didn't truly understand what my M was going through.
It wasn't easy, but by working together, we found a way out of the tension these illnesses caused us.
In order to fully understand what to do, you need to know why he feels resentful.
Below, I provide you with quick straightforward answers to these questions, the first one is "why my husband resents my chronic illness", and the second one is "what to do when my husband resents my chronic illness".
Why does my husband resent my chronic illness?
He doesn't understand your chronic illness because he never learned about it. Your husband feels overwhelmed with new tasks. He tries to "fix" your illness and is frustrated that he can't. He needs sex but is afraid to hurt you. He feels the financial strain and struggles emotionally and mentally too.
What to do when my husband resents my chronic illness?
Explain to your husband how you feel but you need to listen to him as he struggles too. Ask about his expectations and needs. Let him do the things he loves doing more. Talk to ease stressful emotions. Address financial strain. Appreciate him, and say thank you. Talk about sex together.
More on why my husband resents my chronic illness.
Remember, I was once in your husband's position. My wife had these invisible symptoms that she couldn't explain, and even though they were real to her I couldn't see them.
Sure, in the beginning, they weren't occurring often and I had no problems believing my wife, but she began to experience these symptoms very often, and that made me feel as if she was seeking attention.
Naturally, I was wrong. We didn't have any explanations for it and it was hard for both of us. She had a lot of pain. Pain is invisible.
Your husband resents your chronic illness because he isn't educated about it. Before my M was diagnosed with endometriosis, I knew nothing about it.
I couldn't spell the word "endometriosis", let alone understand it. But that's not all – I had to educate myself also about two other chronic conditions my wife was diagnosed with – fibromyalgia and chronic fatigue syndrome.
He doesn't understand your chronic illness because he never learned about it. Your husband feels overwhelmed with new tasks that he has to do because you may not be able to perform them. Don't blame yourself though! It isn't your fault!
You probably feel the same way as my wife – her chronic conditions brought upon her general anxiety, panic disorder, OCD, and depression.
Even today my wife is still anxious because of the unknown of how she's going to feel, she tries to have some sense of control in her life, and this is why she developed Obsessive-Compulsive Disorder. She managed to get rid of panic attacks and learned how to control them, but depression is another matter.
Just like my M, you may feel depressed over the loss of your old life. My wife's depression makes her feel suicidal and self-harm. She tried to commit suicide on a few occasions, she also asked me to divorce her for the sake of my happiness.
But I refused every time, I'm still here. Your husband goes through a lot even though he may be perfectly healthy and doesn't show how he feels. We (men) struggle to express our emotions.
Instead, men try to "fix" their partner's illness, even though they will never be able to achieve that. It's simply how our brains work.
So he may feel like he wants to fix your health. He can't, he needs to change his approach to your support, and that makes him feel frustrated because men don't like to change their ways.
If your pain, brain fog, or fatigue don't allow you to feel intimate, he may struggle with that. He wants to have sex with you but he is either afraid of hurting you, or wants it when you can't.
My wife works hard, but she works from home. Whenever she has bad flare-ups or feels suicidal, I have to take time off to take care of her. But I lose money and my employer and work colleagues don't understand why I take so many days off.
Just like with your chronic condition, I also feel disbelieved, judged, and unwanted by others. Therefore he feels the financial strain, and what follows, he struggles emotionally and mentally, just like you.
Now, knowing why your husband may feel resentful, you can find the solution to what to do when he feels that way. So, here's a quick recap, which we are going to explore in more detail…
What should I do when my husband resents my chronic illness?
Listen to your husband's concerns.
Explain to him how you feel.
Ask about his expectations and needs.
State your own needs.
Let him know he'll have his freedom.
Talk often to ease stressful emotions.
Address financial strain.
Use your free time to start a blog.
Appreciate him, and say thank you.
If you want more in-depth information about how to support your partner with her chronic conditions and how to cope with the new normal in your relationship, I wrote a "Supporting a Chronically Ill Partner" e-Book.
You can get the 1st Chapter of the e-Book for FREE, and if you like it, you'll get a Whopping 33% Discount on the Whole Book, plus discounts on other helpful tools. You have nothing to lose but a lot to gain!
The first chapter alone contains a lot of information for both of you about acknowledging the struggles, including:
A word to your partner.
A word to you.
Stepping on eggshells.
Understanding her needs.
How to acknowledge having a chronically ill partner?
Acknowledging can be hard.
15 tips on how to do it!
Get the 1st Chapter FREE!
Chronic Illness for Partners
What is resentment?
Resentment is a negative emotional reaction to being mistreated. There is no cause for it, but in most cases, there's a sense of being mistreated by another person.
It's natural to feel frustration or disappointment from time to time, but when feelings become too overwhelming, they contribute to resentment.
When it happens, the trust and love of your husband may feel broken, and if you do nothing about it, may never be repaired.
Behind the question "why my husband resents my chronic illness" there is a simple answer – he probably experiences a variety of emotions like sadness, anger, disappointment, bitterness, a feeling of not being heard, and not being treated fairly.
None of it is your fault, however, you may still feel guilty because it is your chronic illness that complicates your life, therefore his.
Why?
He feels responsible for your well-being, and the majority of men want to fix things. That's simply what we do. We cannot fix our partner's health and it makes us feel hopeless and useless.
The first step you should do is to listen to him…
Listen to your husband's concerns.
You will never know why your husband resents your chronic illness if you don't ask him about it.
Put the kettle on and make him a nice cup of tea. Sit with your man and tell him that you will give him all the attention he needs.
Ask him to be honest and don't interrupt him, let him speak, and listen to your husband's concerns.
There might be many things that may surprise you because men (myself included) don't like to speak about how they feel.
He most probably hides his real emotions not to make you feel overwhelmed. He believes that you have enough on your plate, and adding to it his problems may overwhelm you.
We are known to take things on the cheek and deal with them. Sometimes, however, it doesn't end well. This is why men are most likely to commit suicide because they hide their feelings.
I know it sounds dramatic, but statistics don't lie, so listen to your husband's concerns.
He will tell you what's wrong if you ask him, but your husband will never make the first move, as it's a sign of weakness in our eyes.
Saying all that, do not forget to express how you feel, but do it after he finishes.
Explain to him how you feel.
There is no doubt your physical illness impacts your emotional and mental health. You have your own concerns and it's only fair if he knows it.
My wife suffers from stage IV deep infiltrating endometriosis, and the shock of the endometriosis diagnosis caused her to develop fibromyalgia. Later on, chronic fatigue syndrome joined the team.
All these chronic conditions cause her to feel pain on average 25 days out of every month.
Naturally, she feels anxious over the unknown future, depressed over the loss of health, and has OCD, which is meant to make her feel in control but instead controls her.
Whatever you're going through, I can only imagine how you feel because I am not a woman, and I will never fully understand you.
Your man should know that, but be gentle, and don't forget to learn about his expectations.
Ask about his expectations and needs.
Why does my husband resents my chronic illness?
Because he doesn't feel understood. Here's why…
There are countless detailed blogs dedicated to people who suffer from chronic conditions but think about it, none of them ever talks about their caring partners, so-called "spousal caregivers".
Yes, if you have a chronic illness, your husband is a spousal caregiver.
I realize that it isn't easy for you, but please take a moment to imagine how he feels.
Society expects us to suck it up and deal with the support of our partners, and however caring can be very rewarding, our voices are unheard of. Everyone seems to forget that a relationship is made up of two people.
Whenever one becomes ill, the whole attention goes to that person, and the world completely forgets about the other spouse, who is hidden behind the priority being given to the other.
Since your husband feels unheard, his feelings aren't listened to. They keep accumulating, and even though he wants to express them, he doesn't know how.
Your husband resents your chronic illness because he doesn't resent you, he just doesn't know how to express it.
Remember, he's a man, it doesn't come easy to us.
But deep inside he has expectations because he wants to be heard, has a break, makes more money, and stays in touch with friends.
It sounds weird, but he probably doesn't want to disappoint you and sacrifices a lot of what he likes doing to support you. He keeps it inside and the build-up of emotions takes it tall.
State your own needs!
Without even knowing it, you may give your man mixed messages.
When feeling good, you may want to do things on your own but when you aren't feeling well, you may ask him to help you out.
You have to be clear and direct about what you want because your husband isn't a mind reader.
Chronic illness often shifts the balance inside your relationship. The more responsibilities he needs to take on, the greater the imbalance.
Because of that, your husband may naturally feel overwhelmed and resentful.
You can feel more like a patient to him than his partner. Such a shift can threaten his self-esteem and create a huge sense of loss.
You need to talk to each other about what you can do to trade responsibilities, although it may not be easy.
State your own needs and expectations. Most probably he doesn't know them.
Let him know he'll have his freedom.
You may ask yourself why my husband resents my chronic illness all the time, but you can still miss one thing that he will never tell you.
He wants to feel free to do what he wants, but he is scared to leave you alone in pain. He swore to love you in sickness and in health.
Discuss the matter with him. Ask if he feels "imprisoned" so to speak. Let him know that no matter what happens, you will give him as much freedom as you can.
For me, I'm all alone, there is no one that can support my wife, her dad is not interested, and her mum is too old and fragile.
The only person who can make her smile is me.
Fortunately, there are always ways around it, if you want to help him have more time for himself, and trust me – he needs it.
If your husband resents your chronic illness, it is because he spent the majority of his time thinking about how you feel, trying to figure out how to do it when you don't even see it.
I do a lot for my wife and there are moments when she's so occupied with how she feels, I have brushed aside along with my best intentions.
You can ask your family or your friend to spend a day with you, that will give him a deserved break because he tries his best to help you. At least I'd like to believe he does.
You can always take some respite care and have a nice relaxing time, whilst your husband takes time off.
It's all about balance. Try not to overwhelm him, and discuss whatever concerns you may have.
Talk often to ease stressful emotions…
Occasionally, some situations may lead him to be angry, upset, or frustrated.
It's really frustrating for me when my wife is still asleep and her father or brother is extremely noisy in the house. Both have no concern about my wife's well-being and always lie that they do, denying they weren't loud whenever I come down to tell them off.
But there are also situations when my chronically ill wife makes me feel unconsciously upset.
My M has OCD, and it can be really hard to adjust to her needs, since she expects me to do things her way, forgetting I don't suffer from it myself. I get frustrated when she wants me to check things for her a number of times.
We try to share the load when it comes to things like grocery shopping, housework, or else, but there are times when I want to have time for myself and whenever I want to do it, I'm expected to keep her company since I'm at work the whole day.
I want to, but I cannot do it 365 times a year. I would literally go nuts if I did that. I have to stand my ground and take care of my needs.
I explain to my wife what I need and she never objects. All Both of you have to do is talk about what bothers you both.
Your health condition can feel to him like it has sometimes a negative impact on your marriage.
You both will have various emotional issues to talk about, you have to try and understand one another.
My emotions do come out from time to time but it's best if you talk regularly.
Sometimes she wonders if she's responsible for everything. Could she do more, or should I be doing more?
We've both made mistakes in how we react to each other. I've tried to be a rock for her most of the time, and it seems to work best.
As long as we communicate, our negative emotions go away…
Address financial strain.
I cannot stress enough how difficult it is to be in the position you're in because I do appreciate what my wife is going through.
You may ask why my husband resents my chronic illness, and other husbands don't resent their wife's conditions. Why does my husband resent my chronic illness but the author of this article doesn't resent his wife's conditions, even though she has so many of them?
Well, the simple answer is, I've learned that it's not her fault that she got ill, and even though my wife asked me on multiple occasions to divorce her, I never did.
She feels like she slows me down like she is a burden to me, not like a "proper wife" as she said, not like a "proper woman" who does give him sexual pleasure.
It is true that I prioritize her over my job, but as I tell her, I'm healthy and I can always find another job, there is no other woman like her, she's unique.
However romantic it seems, it still affects me financially.
Whenever I take time off, and it can be a month or two at a time, it impacts my finances. I never feel bad for taking time off work, but my account does.
I've read 5 financial books, and I know how to distinguish assets from liability, I know how to invest, and put a big part of my "savings" into silver.
Precious metals grow whenever a financial crisis hits the globe, and I invest my money rather than "save".
I put it in brackets because savings don't belong to you, they can be easily wiped out by inflation, if you want to keep them safe, invest in either gold or silver.
You can pay as little as you want, bit by bit, but your money will be safe in Switzerland.
If you want to find out more, I'd strongly advise you to read my extensive article on the subject of money anxiety. I give them plenty of tips from the 5 financial books I read.
If you feel financial strain, this is one of the ways to grow, however, I have a better and faster one.
Ready to find out about it? Keep reading…
Use your free time to start a blog!
If you really want to help your marriage, I'd like you to start a blog.
I wrote a detailed road map about how to make money blogging. It's about the journey from the very beginning of making $4000 a month.
It's worth you checking it out!
But in a nutshell, the reason you should start blogging is that you can make a great income, retire extremely early, and stop worrying about your financial future.
Having enough money to get by, furthermore, to live command retire early, would help your husband feel better.
If your husband resents your chronic illness, blogging can change your mind.
It will help you get private care, more free time for him, and overall live a better life.
If you do want to make money from blogging, you should take blogging seriously.
You can make money just by putting adverts on your blog alone, and in a matter of two years make even up to $4000 a month.
But if people love what you do and appreciate your efforts, you can create products, e-Books, and e-courses, which help them solve their problems on a deeper level.
So, if I somehow caught your attention, check my blogging article about the topic.
Making money from blogging will help your partner's resentment because there will be less pressure on him.
I truly hope you choose the blogging path. You won't be disappointed.
Get the 1st Chapter FREE!
Chronic Illness for Partners
Appreciate him and say thank you.
I've learned not to expect anything. I support my wife because I love her. But it's always nice to feel appreciated. Thank you goes a long way.
Whenever my wife says it unexpectedly it makes all my efforts worthwhile.
If he tries to support you and still feels resentful it's because he doesn't feel that his efforts are appreciated.
If he doesn't even try to support you, it would be my understanding that he's not ready for this and really needs to educate himself about your illness.
But you have to remember that your husband resents your chronic illness, not you.
These are two separate things. He probably lives you but not the illness that tries to break your marriage apart.
If you simply say thank you for him being here for you, even if he can't express it, your husband will feel appreciated, and the more often you do it, he's likely to change his attitude.
Unless the man is a total dick, there's hope.
Don't give up on him unless you sense something isn't right.
I think you might both gradually adapt better to the situation. There can be irritation between you two at first, but there will be less of it if you are willing to communicate.
It is going to force you to learn to become more tolerant and patient in areas where maybe you weren't before.
Communication is the most important part of any relationship, but when it comes to marriage where chronic illness feels like a third wheel, it is vital.
For every man, sex plays a very important part, but when you have an illness like endometriosis, sex causes excruciating pain, but if you're open to a discussion, you can work it out.
Financial insecurity can break any man. If your illness puts a strain on your job, blogging is the best solution to it! I will teach you how to blog and make money, so you can discuss it with your husband to improve the whole situation.
Give each other more emotional space. I hope that helps. Take care of one another!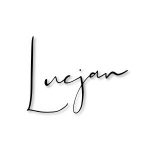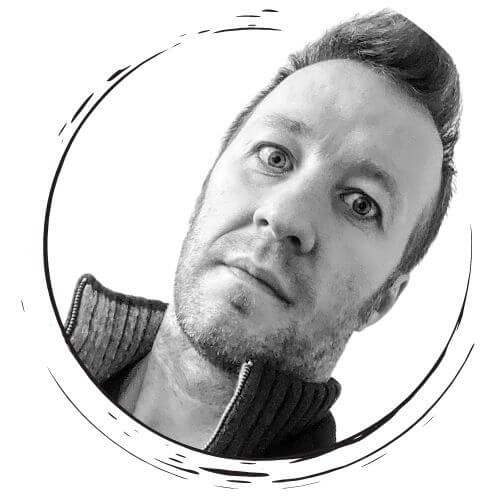 About Me
Hi, I'm Lucjan! The reason why I decided to create this blog was my beautiful wife, who experienced a lot of pain in life, but also the lack of information about endometriosis and fibromyalgia for men…