What to do when you can't work because of caregiving?
Can't work because of caregiving?
So many people struggle to go to work when caring for their chronically ill partners. Because of caregiving you can't work and be with your loved one at the same time.
Are you taking care of your loved one while also working a paid, full-time job?
You can't split in two, and it's so hard to take time off when your partner needs you. You are scared of losing your job.
In the end, caring always takes priority.
So how to jiggle your life if you can't work because of caregiving?
Here's the short answer to that question – blog!
Blogging allows you to work from home writing about something you are passionate about.
It means being with your partner and providing full support for them.
When done right, you can make good money, more than from your boring job which you're probably fed up with.
You can escape stress and money problems, reaching financial freedom in a matter of 2 to 3 years.
Blogging allows you to help millions of people, helps your mental well-being, and in the long run, helps your partner provide private health care.
Are you ready?
Balancing work and caregiving isn't easy. There aren't enough hours on the clock to fit all this in.
I researched plenty of blogs and websites on the subject, trying to find the answer as I can't work because of caregiving that I have to prioritize!
I have to because my wife is more important to me than work. After all, I want to spend my life with her, not my work colleagues…
What I found during my research was that 99,9% of people try to suggest things like:
Consider taking paid leave…
Use your workplace skills at home…
Make an emergency plan…
Use your network of support…
Talk about your home responsibilities…
Support your body with food and movement…
Know that your feelings are normal…
Get emotional-support…
Now, however helpful, I can't deny it, these ideas are temporary. They DON'T solve the problem because you will ALWAYS have to go to work and care for your chronically ill loved one.
Chronic disorders don't go away, you need to manage them, but they will always cause your loved one's health issues.
In the same way, you are expected to work until you retire, and when you do – what kind of quality of life you have? Few years and that's it!
Sounds terrible huh? Well, we are expected to pay taxes and die, wouldn't you agree?
This is where blogging is the best solution to the problem when you can't work because of caregiving. Blogging gives you a permanent solution to the problem, not a temporary one.
You may think it's hard and that you don't have time for this. Fear no more – this post explains to you all the steps from A to Z, from zero to hero, from nothing to abundance!
Are you ready?
Where to start?
Balancing work and caring for your partner will never be enough. Here's what to do when you can't work because of caregiving…
I think the hardest thing for new bloggers is uncertainty and doubt!
In most cases, they worry about how long is it going to take. Hear me out – every business takes time to build and grow, but if you are willing and hardworking, you will achieve the goal.
Anyone can!
You only require two things – the willingness to do it and never give up attitude!
This guide will take away your uncertainty and doubt.
I will walk you through a timeline you have to go through as a blogger in order to succeed! It will help you realize the expectations you need to have in order to achieve this.
This step-by-step guide will show you what to do and how long it will take before you start to see results as long as you put in the work.
The first 6 months!
The first six months as a blogger you have to focus on writing new posts.
You have to put as many posts as you can in the shortest way possible. That doesn't mean writing nonsense for the sake of writing. You have to write to help people solve their problems, not what you like.
Remember – it is NOT about you. Sure, you write the blog, but if you don't give people what they want, no one will ever come back to your site after the first visit.
You need to try and write 30 posts filled with quality content in the first 3 months because it takes on average 8 months for google to send you good quality traffic.
It's going to take 8 months, the sooner the better, right?
Ideally, by the end of 6 months, you should have about 60 posts. This will help you achieve the goal quicker.
If you can't work because of caregiving, that should be motivating enough!
What can you expect after six months..? Absolutely NOTHING!
Now, I don't say that to put you off, I actually am helping you, by giving you the reality of this, so you don't get your expectations too high and disappoint yourself, or worse – give up!
At this point you might see about 150 page views a month, sometimes less, sometimes more…
If you start earning $0 to $5 per month with ads (although not worth adding them at this stage yet), this is to be expected! Please DO NOT get discouraged by it, you will see better results, pinky promise!
6 to 12 months…
Keep producing content, write new posts.
In the first month ideally, you should write roughly one post every two days. This time, during six to twelve months you may gradually slow down, producing one post every 3 days.
This way you're going to reach by the end of your first year of blogging 100 to 120 posts.
At the exact twelve months mark, if you do exactly what I mentioned, you should see about 5,000 to 10,000 page views a month.
The reason for it is that the very first 60 posts you wrote six months ago should begin to slowly rank after 6 to 8 months of its existence.
Additionally, because it will be your first bunch of content, only a small percentage of it is going to win (rank on the first page in google). However, month by month it will grow…
At this point, having about 5K-10K page views, putting ads on becomes a little bit valuable, and you should expect on average $110 to $220 per month. Sounds encouraging, right?
Those numbers are based on $22 being paid by advertisers per 1,000 views.
At this point it will be worth slowly adding affiliate marketing, meaning, links that link to Amazon products. You get a commission every time someone buys a product after clicking through your link.
Sounds even better?
Alrighty then! Moving on…
12 to 18 months.
If you still think that you can't work because of caregiving, think again! You just realized you can.
Maybe at this point, you have not much time to write your posts, because your full-time job and caregiving take time, but I am sure you can squeeze in an hour or two a day to write.
Where? How? What?
Yes – when traveling to work, drinking morning coffee, skipping watching pointless TV… That's how!
So far you are blogging for one year straight…
Wise would be doing something that most pro bloggers do – looking back at the first 30 or 40 posts to see which ones rank the best.
You will use that information to write on similar topics to those that ranked the best. It means that you are going to write what your audience is looking for.
This new content based on your old successful posts will allow you to write better quality articles that rank faster and higher.
Additionally, you can begin to rewrite old, less performing posts to make them better. NEVER DELETE your old posts, always improve them instead because they matured already and you will save a lot of time!
At this point, you will not require to write so often because the old content from the first year will begin to catch up. That means 100 to 120 posts.
So you may even slow down and post a new piece once a week. However, never stop writing.
Once you hit the 18 months mark, it is reasonable to reach between 130 and 150 posts. No pressure, keep building, it'll grow.
When the previous 60 posts mature enough, you should expect to see between 30,000 and 50,000 page views.
What does it mean in terms of ads?
With that level of traffic, you should begin to see earnings on average between $1,800 and $2,000.
That is because your blog will have more value at this point and advertisers will optimize these ads to your audience and they will be willing to pay more per 1,000 page views.
Adding more Amazon links you will begin to see an additional trickle of money.
18 to 24 months!
You're slowly getting closer to two years of blogging. Things will become more interesting…
Again, you're going to write maybe one article per week, but these articles will be very good, very focused, pure class!
At this point, you are going to have way better knowledge than before. Things will become easier, you should begin to feel less pressure and closer to financial freedom.
Remember, at this stage with a little effort, your earnings become automatic. You can focus more on your partner, maintaining (and improving) at the same time your blog.
Before you know it, you quit your job and spend all the quality time with your loving partner.
Still, thinking you can't work because of caregiving?
I thought so…
At this point, you should think of linking pages to one another.
What will that do is increase your page views, and what follows, your earnings…
Now, with that level of work you have put in so far, at 24 months time frame, you should have about 160 to 200 posts.
What does it mean is roughly 100,000 page views per month! That means you will begin to earn a minimum of $4,000 a month!
Adding more affiliate links you should see higher earnings.
But if you really want to start earning big bucks, you will look into creating your own info-products, printables, e-Books, courses… This will dramatically increase your earnings.
Seeing $10,000 a month will be just a beginning. The sky is the limit!
Conclusion…
If you are willing and hard-working, you can change your life. After all, what is two years of your time?
Would you rather struggle financially doing a job you hate or aim towards something that both of you deserve?
Your chronically ill partner will thank you for your efforts, you are going to help her/him immensely! And what about your satisfaction from achieving the "impossible"!
It is all worth spending two years of your time my friend. So, if you thought that you can't work because of caregiving, you just found a solution to your problem.
Blogging is the best decision I have ever made in my entire life! I love it, I am proud of it. I'm happy.
Wishing you all the very best on your journey.
Do not give up, be patient, you will succeed! Where's will there is a way!
The very best of luck!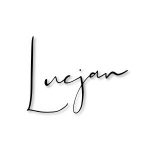 All you need to build successful blog is here!
The ultimate solution for starting a blog is to make over $1,000 per month and all that without being a tech wizard or a scammy salesperson!
The solution for beginner bloggers to drive 10,000 – 100,000 FREE monthly visitors to your blog (without any ads required) – simply on autopilot!
The best formula for earning 6 figures from your blog with digital products and services – without being scammy or needing to be an "expert".
About Me
Hi, I'm Lucjan! The reason why I decided to create this blog was my beautiful wife, who experienced a lot of pain in life, but also the lack of information about endometriosis and fibromyalgia for men…
Disclosure:
We only partner with trusted companies offering products that help our readers achieve their goals! If you purchase through our links, we get paid at no additional cost to you! It helps us run the blog… Thank you!