7 Signs of caregiver burnout.
What are these 7 Signs of caregiver burnout?
Here are the 7 signs of caregiver burnout in a nutshell:
You experience an overall lack of energy.
You stop doing things you once loved and no longer take "me" time.
Taking care of others constantly can lead to stress and anxiety.
You begin to isolate yourself and withdraw from things you love doing.
Increasingly impatient and irritated with the person you're caring for.
You feel like you're not making a difference, no matter how hard you try.
The last of the seven common signs of caregiver burnout is something I call "a triple-whammy".
Caring for a loved one…
The 7 signs of caregiver burnout can be easily missed by those who care for their loved ones…
If you are caring for a loved one with a chronic illness, you know how challenging it can be. If you've become irritable and unhappy, it could be because of caregiving burnout.
It is difficult to recognize that, but it's incredibly important to know your limits. If you don't and reach a breaking point, you may fall into depression and that would be no help for either of you.
You care for your partner, you love him/her, and you only want the best for them.
I totally get you! I've been in your shoes countless times. But I've learned how to recognize these signs of caregiver burnout and I'm here to tell you what they are.
In a nutshell, the signs of caregiver burnout belong to a few categories – a state of physical, emotional, and mental exhaustion.
All that is often accompanied by a negative change in attitude. It is most common when you as the caregiver don't seek help, and when you try to do more than you are physically or financially capable of doing.
Such burnout is very overwhelming. It is a feeling that can be detrimental to the health of both of you.
You are the primary caregiver of someone with a chronic illness. Yes, you may have experienced the honor and privilege of providing care for your loved one, but that may make you blind to the challenges of that role which can be overwhelming at times.
As for January 2021, I live with and support my chronically ill wife for over a decade now. She suffers from endometriosis and fibromyalgia.
Endometriosis itself is extremely difficult to deal with, but adding fibromyalgia to it, is a truly horrific experience.
Knowing that. for years I focused entirely on my wife. Her comfort and happiness meant to me more than my own health. Of course, it wasn't healthy.
I neglected my passion for the gym and my daily, 2-hour workouts decreased to 1 hour per week! But that's only one piece of the puzzle. We all have more things than one that we love doing…
I danced professionally with my wife on stage, we did shows, earned some money doing something we loved on the side, but my wife's illnesses prevented her from performing, she's also lost her dance school.
As for me, I've lost my dance partner, and even though today we began to dance again, at the time she asked me to find a new dance partner.
What did I do? You probably guessed it – I refused. My love and care were more important to me than my own mental state.
The same goes for my love for my laptop. I stopped doing the things I once did so much and fell into the trap of caring too much missing out on the signs of caregiver burnout.
Because endometriosis and fibromyalgia affect mental, emotional, and physical health, being a caregiver can be difficult. In fact, the very nature of caring for someone you love can lead to frustration.
Adding Obsessive-Compulsive Disorder (OCD) that my M additionally suffers from, makes things my friend 100 times worse!
Despite the fact that I love my wife dearly, sometimes it was just too much for one person to handle.
Frustration and even shouting by a chronically ill person at their caregiving loved ones do occur, and often when someone like me or you are trying so hard to do it all and we don't know what else to do.
When your loved one tells you that you don't understand how she/he feels (even though it's true because we are not in their position), it can be very hurtful. Furthermore, we don't respond in the fear of ironically hurting our loved ones.
So, dear friend, take a few moments and evaluate how you're doing!
Are you coping pretty well and balancing the different needs in your life?
Or are you running on empty, ready to bottom out?
And does the following sound familiar?
Have you ever felt that if your partner argues with you or repeats the same sentence over and over, you feel like you're going to lose it, or you're at the breaking point?
How do you tell these seemingly awful feelings to anyone, let alone to the person you care for?
It's extremely hard, nearly impossible. That is why it's important to recognize the signs of caregiver burnout.
The signs of caregiver burnout.
Here are the signs of caregiver burnout:
There are plenty of signs of caregiver burnout such as the feeling of increased irritation, frustration, or even anger over small things. Maybe it is your gentle nature and unhurried approach to providing care that is disappearing or already gone?
How about raising your voice at your partner more often lately? And as usual, later you feel upset and guilty over it.
You may often skip aspects of your loved one's care altogether despite the fact that they are important to your partner's well-being but they're just too difficult to deal with at the time.
Your own mental health is declining; perhaps you're struggling with increased anxiety, depression, or insomnia, or your own physical health is declining but despite all that you still ignore your self-care.
Your own family is experiencing dysfunction, and your care for your loved one is harming your family. Well, I can go on with these signs of caregiver burnout, but we want to focus on the seven, most common signs.
Here are the most common 7 signs to look for if you think you're burning out, and how to combat them:
1. You experience an overall lack of energy.
If you're always feeling exhausted or low energy, it could be a sign you're taking on too much. Of course, because of the fact that you're taking care of someone else, it's natural to put their needs before yours and neglect your own entirely.
Paul Hudson once said – "Only when you put someone's needs above your own can you say it's true love…"
Well, Paul, I've done that for a decade and it led me to burnout mate! I'll respond by quoting Dodinsky – "Be there for others, but never leave yourself behind."
Sometimes, when you're feeling stressed and running around taking care of somebody else, the healthiest thing you can do is to stop and consider how you can take care of yourself.
You cannot help another person if you don't help yourself first. Imagine this…
When you fly on an airplane, the flight attendant instructs you to "put your oxygen mask on first," before helping others. Because if you run out of oxygen yourself, you can't help anyone else with their oxygen mask.
While this seems obvious to some people, many of us struggle with the idea of putting ourselves first. I went through this process many times too.
You see, we were raised (in most cases) to think that we should always put others before ourselves and ignore our own needs. That is somehow arrogant, and not a nice thing to do so naturally we want to go opposite.
We think self-care means being selfish but it is not! Self-care matters! Practice self-care my friends!
2. You stop doing things you once loved and no longer take "me" time.
Yep – I mentioned it already, but let's expand on it because many caregivers express feelings of guilt when doing personal things, unrelated to their chronically ill loved ones. I'm not ashamed to say – I'm a great example of that!
While that comes from a good place in your heart, try to remember it's just as important to take care of yourself as it is for your loved one. 
I'm about to celebrate my 41st birthday on January the 7th. Without a doubt, the biggest lesson I've learned over the last decade is that the key to happiness in a marriage with a chronically ill wife is found in restraining myself from agreeing to everything she says.
I've lost my manly powers, my overcaring nature cost me a big chunk of my masculine feeling…
Caring for her too much made me a woos which I never was, and never intended to be. Luckily, I woke up! I say "no" again to things I used to agree with ease in the past.
That did hurt my relationship because she's lost trust in my own opinion, and therefore in me being able to accomplish simple tasks. That led her to lose confidence in me as a man as she wanted to be more in control.
3. Taking care of others constantly can lead to stress and anxiety.
Luckily for me, I've never experienced depression. My optimistic nature doesn't allow me to think in these darker shades of life. But my optimism can't protect me from a short burst of worry.
Especially such mini-anxiety occurs when I'm at work whilst my wife texts me that she's in distress. I have no way or time to be by her side to reassure her of her safety, and that gives me a bit of a worry.
Many caregivers describe their caregiving as their exclusive responsibility, and as it was in my case, they put their loved ones before their job. They aren't afraid to ask their employer for help or time off work, feeling that no one can help their partner but only them.
They feel solely responsible for their suffering partner. After all, they understand them better than anyone else, but such a level of commitment can be very stressful, not to mention exhausting.
4. You begin to isolate yourself and withdraw from things you love doing.
Even though you know it would benefit you, the fatigue, guilt may make you withdraw from things you once enjoyed, and even from the people they care about.
Eventually, it may lead you to a lack of personal interaction with others which contributes to physical, as well as emotional stress.
Many caregivers work themselves sick. But neglecting your own emotional wellbeing often leads to negative physical consequences.
Since you are overworked, you're likely not to take care of yourself physically. It becomes too tiring and time-consuming to cook healthy meals or exercise regularly. But you have to find a way to take care of yourself too.
5. Increasingly impatient and irritated with the person you're caring for.
Feeling any negative side effects of caring for someone with a chronic illness is more than enough to feel frustrated.
If you're feeling short-tempered and irritable, try not to take it out on your spouse. Instead, try channeling it into something productive rather than ager. If you're creative, consider writing in a journal, or a blog like me.
This is what I began doing when I reached my wife tried to commit suicide for the first time. I had to put my own feelings somewhere. Blogging was the perfect answer!
If you need someone to talk to reach out to, blogging is the way to go. Aside from that, there are people to help and exchange their own stories with you.
It's extremely healing!
When you're feeling particularly irritable, it's best to step away from your partner, take a deep breath, and refocus – either on yourself or the job at hand. Blogging fills both gaps!
6. You feel like you're not making a difference, no matter how hard you try.
It can be unsatisfying not to see any results of your hard work. But let's face it – chronic illness is forever-lasting. There is no cure. It's about the management of all aspects of your partner's life, physical, mental, financial, and emotional, you name it.
It's even more complicated when your loved one has a progressive, worsening disease that leads to anxiety, depression, or even like in my wife's case – suicidal thoughts and attempts.
In situations like these, try to remember that it's your job to preserve your patient's dignity as much as possible, and to give them the best quality of life you can. It's not your job to cure them.
As hard as it is to admit it – you can't!
In some situations, doing the best you can at the time isn't enough. But don't give up and be there for your partner. But do not forget to take care of yourself first. I keep nagging because it's important!
7. The last of the seven common signs of caregiver burnout is something I call "a triple-whammy".
Grief, guilt, and loneliness…
Being a carer can involve many losses. One of the most noticeable is losing a sense of control and independence.
Activities you can no longer do with the person you are caring for (like professional dancing with my wife), as well as changes to your relationship as a result of illness, is some of the signs of grief.
These losses are reasons to grieve. If you don't allow yourself to do this, even though sometimes you may have no choice, the feelings can come out in other ways, like anger or irritation.
The best way of managing grief is by identifying and acknowledging losses. That will help you to cope. Try speaking about them with someone you trust.
Guilt can take many forms – guilt that you've been impatient, that you couldn't prevent her illness (although you can't), guilt that you sometimes feel negative thoughts or guilt over thinking about your own needs
One of the ways of managing guilt is to be kind to yourself and to remember that you're only human, not superman – no one is perfect.
Loneliness is the last of the triple-whammy signs of caregiver burnout. Being a carer to someone you love can lead to isolation despite the fact, you're not physically alone.
If you stop taking part in your normal activities you can lose a sense of yourself and feel that you have less to talk about when you contact others.
To manage loneliness is to make sure you get a break out of the house to meet a friend, take a class, attend your social activity, place of worship, etc…
Okee dokee! Let's wrap it up. I hope you enjoyed this post. If you have any questions I am always happy to help.
Simply comment below and I'll get back to you with an answer. 
Take care for now, and see you on the other posts!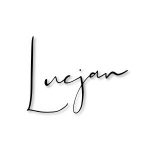 About Me
Hi, I'm Lucjan! The reason why I decided to create this blog was my beautiful wife, who experienced a lot of pain in life, but also the lack of information about endometriosis and fibromyalgia for men…
Disclosure:
We only partner with trusted companies offering products that help our readers achieve their goals! If you purchase through our links, we get paid at no additional cost to you! It helps us run the blog… Thank you!