12 Reasons to start blogging about your caregiving. Spousal caregiver's voice matters!
What are the 12 reasons to start blogging about your caregiving?
Why should you start blogging about your caregiving? There are plenty of benefits!
My reason for it was the realization that there was a lack of information about what I do. And what I do is quite remarkable!
I speak up for those who don't. I raise awareness of the forgotten voices of spousal caregivers who struggle daily to balance caregiving and relationships.
I treasure my blog, and I'd love for you to benefit from blogging on worryhead.com too!
In a nutshell, here are my 12 reasons why you should start blogging about your caregiving:
You'll love it!
Caregiving happens 24/7.
You learn doing it.
It's great for your mind.
You can make a living blogging!
You help your ill spouse better.
You help others.
Your blog doesn't judge you!
People help you cope.
It will be your memory…
You are unique!
You contribute to the library.
Why do I blog about caregiving?
I began blogging on worryhead.com just before the pandemic of Covid-19 in autumn 2019.
The aim was to raise awareness about my wife's endometriosis.
I wanted to know how to help her better and so I began my online research. What happened in the meantime changed my life forever…
Soon after her endometriosis surgery, my wife was additionally diagnosed with fibromyalgia. She was now affected by two chronic disorders in one year!
I had countless questions, I needed answers.
I found plenty of information about those who suffer from chronic conditions, I haven't found, however, any information that could help me as the caregiver.
Especially when it came to endometriosis. I noticed a gap in the endo-sphere. But the same applies to fibromyalgia.
I decided to do something about it. Worry Head was born…
Today (long story short), it leads me to write for you these 12 reasons to start blogging about your caregiving…
You'll love it!
The first reason is quite simple – you're going to love blogging.
I cannot imagine my life without blogging. It's something that keeps me alive. It is one of the best choices I've ever made in my entire life.
You can write about any topic. Blogging about your passion and something you believe in makes you feel alive because you have a goal and aim towards something you believe in.
No one can take it away from you and you can share your passion, your beliefs, etc…
If you're blogging about your caregiving, you can spread awareness about anything that relates to your support and/or your partner's illness.
Caregiving happens 24/7.
Because of the fact that you support your partner every single day, it means you may have a story to share all the time.
It may be about your partner's struggles or your own. Quite often about solving a problem together. That gives you a lot to write about and share your knowledge to help others in a similar situation.
And you know what? Your blog is being read 24/7 too. You share it with the world, it never sleeps.
That means, your blog is always working hard, bringing new comments every day to update you on what people think.
Blogging about your caregiving connects you to a great community, filled with people who love what you do.
That brings me to another point…
You learn doing it.
Blogging about your caregiving not only brings joy and satisfaction, but it also allows you to learn too.
I may read books about various issues relating to my wife's illnesses but apart from directly asking her what she feels, I can ask my audience, my readers.
I've done it countless times! Every time I received great advice from people who are in similar situations as me.
It's much quicker to get an answer directly from people in the same position than from "experts" who have just written books but never experienced it themselves.
Additionally, you get the opinion of hundreds, even thousands of people rather than one.
You can analyze what works best, taking out what helped the majority of people.
It's great for your mind.
I cannot stress this one enough… blogging helps your mental well-being.
My wife's multimorbidity causes her not only physical problems but also emotional, mental, and psychological.
Endometriosis stopped my wife from getting pregnant, fibromyalgia brought more pain to her life.
Both disorders often collide and she struggles to figure out which one causes her pain on a particular day.
All the above brought upon her a lot of stress. M suffers from anxiety, Obsessive-Compulsive Disorder, and depression. Sometimes it's difficult to manage all this trouble.
Not only for her. I'm in this together with my wife. I share her emotional pain and sometimes I worry about her when I'm at work.
There were times in the past where she became suicidal. I had to take a few months off work to help her through the darkest period in her life.
Not only affect my own mind, but I also had to keep an eye on her feelings and so ignored the things I loved doing – gym workouts, Latin-Ballroom dancing.
I had to stay home and had nothing to do. Blogging is a great escape from trauma and a great solution to boredom.
When you focus on blogging, designing, solving WordPress issues, it keeps you busy and stops you from thinking negatively.
Besides, you can make money, and a lot of it blogging. Read the following paragraph for more details…
You can make a living blogging!
This one is a no-brainer!
I wrote in detail a road map for the blogging journey from the very beginning of making $0 to $4000 a month. It's worth checking out!
But in a nutshell, the 5th reason you should start blogging about your caregiving (or any niche for that matter), is making money.
You can make a great income, retire extremely early, stop worrying about your financial future, live a better life, give more time to your chronically ill partner instead of boring 9 to 5.
When you blog, you help people, that is the priority you should focus on. Personally, I want to help people, money is just a bonus…
Who am I kidding, sure helping people brings tremendous satisfaction but if you can make money doing something you love doing, and help others, this is a great bonus!
I do want to make money from blogging, I take blogging seriously. This is going to be my full-time job and I treat it as one.
You can make money by putting adverts on your blog alone. In two years up to $4000 a month for that matter.
But if people love what you do and appreciate your efforts, you can create products, e-Books, and e-courses, which help them solve their problems
You heard me say $4000, right? These are just from the adverts. Some bloggers make even up to $200.000 a month.
Yep – you read that correctly, not per year… a month my friend!
So, if I somehow caught your attention, check my blogging article about the topic.
Making money from blogging will help your partner, here's why…
You help your ill spouse better.
Making money blogging allows you to provide better care for your partner.
I'll give you an example based on our situation… we live in London, one of the most expensive places to live in Europe.
It is impossible to buy a house in London working simple 9 to 5. I may be working full-time, but my poor M works part-time from home.
Her illnesses prevent her from working full-time in a stress-filled public environment.
She works from home. Additionally, while I'm out doing my job, her mom can keep an eye on her, keep her company, have a chat. Sounds good, right?
No, it isn't…
Being at home, we live with her brother, his girlfriend, M's parents, and the two of us. Total 6 people.
Despite the fact we live upstairs, doesn't change the fact we share the bathroom, kitchen and it can be noisy.
Whenever my wife gas flare-ups and bad days she needs a rest. She can't sleep due to the noise in the house. It makes her more anxious and the cycle continues…
You see… when my blog begins to bring enough for us to move out, I'll be able to bring peace and calm. Give her an environment suitable for recovery.
Not to mention the bathtub she needs so much (we have a shower), so she can relax in her mini-spa, filled with relaxing oils, etc…
She needs a lot of self-love, meditation, rest, properly cooked food, which is impossible to get living in a crowded house.
Our simple example shows the difference between her struggles and recovery, and the importance blogging can make on our marriage.
Have I mentioned private care? No cues, no crowded waiting rooms, etc..?
Exactly. I think this speaks for itself.
You help others.
This should be your biggest motivation for blogging about your caregiving because helping other people with your own experience and knowledge is very satisfactory.
You help them avoid the mistakes you've made yourself while caregiving, you also help them improve their partner's support.
It's a wonderful feeling!
I get messages from people and other bloggers who say that my blog is unusual and they are grateful for what I do.
After all, there isn't much information for spousal caregivers. It is truly unique.
I get random comments of people being grateful, it encourages me to keep going. I feel blessed!
If you enjoy helping others and have a chronically ill spouse, blogging about your caregiving is what you should do.
Your blog doesn't judge you!
Your blog listens to what you have to say with an open mind, accepting your thoughts, whether they're good or bad.
It hears you taking in what you feel without any judgment.
Your blog doesn't tell that you're wrong, too sensitive, too dramatic, it takes it in so that you can release all of your worries.
When you talk to people, they judge, even though they might not say it, they do it in their minds.
Because of the endless frustrations, you're going through trying to balance caregiving and being the partner can sometimes make you want to express what you feel.
It may happen often enough that your worries look in others' eyes as complaining and moaning all the time.
You feel like a burden to them…
But not your blog! There are actually people out there who are in the same position as you. They listen to you patiently, they help you cope…
People help you cope.
Blogging about your caregiving makes people understand what you are going through.
Even our partners can read our articles to find out how we feel, and understanding what they do good or wrong helps us cope better.
But above all, people who read your blog often share their own ideas trying to solve your problems. To help is human nature.
Additionally, you connect with thousands of other bloggers. And bloggers help bloggers too.
Furthermore, there are many professionals that follow me on Twitter, Facebook, even Pinterest (my favorite platform).
I have got offered many times advice from endometriosis specialists, nurses, even psychotherapists who happened to stumble upon my blog.
It is a beautiful thing when I can pass such knowledge to my beautiful wife and it makes her happy to feel noticed.
People help people. The blogging community is truly fantastic!
It will be your memory…
Your blog will be your memory, storing your stories so you can remember all you did, all you experienced, all you overcame.
It also leaves you with fantastic memories for years to come, and that brings me to another point…
Unless you want to make money blogging, there is no requirement for writing daily or weekly. If you treat your blog just as a journal, that's totally fine! You don't have to write consistently.
Instead, write whenever some caregiving moment strikes, whatever you feel is important and worth remembering.
You are unique!
Yes, you are. Because not many bloggers blog about caregiving. More of them focuses on the sufferer's point of view. We feel left out, but you help to change this!
Your blog connects everyone, it encourages, supports, and comforts people. That helps you keep going.
There is something about recording what is happening to you and your emotional reactions, enabling you to take a break from the chaos of tasks and crises.
You spread awareness and the news about everything to do with caregiving.
You contribute to the library.
Internet is constantly growing. You contribute to it as one of the largest libraries of caregiving stories online.
You become part of history, and even though there are thousands of blog articles, you don't have any duplications, it is all yours.
Each blog post and its story are unique.
This is because you can capture as many caregiving stories as you possibly want.
Conclusion…
When you feel isolated and overwhelmed by taking care of your spouse, and all the responsibilities are making you want to scream, you need some relief, an escape from it all.
Blogging about your caregiving allows you to openly say what you feel, letting go of the accumulated negative feelings.
You connect with a fantastic bunch of people from around the world.
Whether they are your readers, medical or mental professionals, even fellow bloggers, they all belong to a very helpful community.
Blogging not only allows you to take care of your own well-being, but it can also incredibly help your chronically ill partner from many perspectives.
It allows you to build a stable, financial future, and what follows – medical and psychological help for your partner.
All I see is just the benefits of blogging about your caregiving experience.
What do you see? What do you think of blogging?
Let us know in the comments section below, until then, we'll see you in the next post…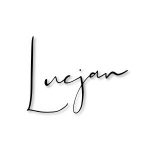 About Me
Hi, I'm Lucjan! The reason why I decided to create this blog was my beautiful wife, who experienced a lot of pain in life, but also the lack of information about endometriosis and fibromyalgia for men…
Disclosure:
We only partner with trusted companies offering products that help our readers achieve their goals! If you purchase through our links, we get paid at no additional cost to you! It helps us run the blog… Thank you!