Supporting partner with multiple chronic conditions. Tips from a supportive husband.
The challenges of supporting partner with multiple chronic conditions.
It can be challenging to care for someone with one chronic illness, but supporting a partner with multiple chronic conditions is incredibly hard.
My wife has a rare kind of endometriosis, she also suffers from fibromyalgia.
Both physical conditions naturally impact her mental health, causing general anxiety and even depression. Such a toll brings additional issues, including social and financial.
As the husband behind his chronically ill wife, I experienced many challenges when providing physical and emotional support.
It affected both of us psychologically, as we had limited time for ourselves as a couple.
One affected partner usually seems to receive more support than the one who provides care. If that's the case, how does supporting a partner with multiple chronic conditions impact the spousal caregiver?
Here's the answer:
In handling daily tasks and responsibilities, both partners have to learn to balance their demands, in order to move forward and to find meaning in life.
In order for a marriage to flourish despite your spouse having multiple chronic conditions, you have to adjust to changes rather than trying to "fix" your partner's health.
Get educated and get involved.
Declare that you're a team!
Offer help frequently.
Communicate…
Practice Honesty.
Listen with intensity!
Think of your partner first.
Don't neglect yourself.
Deal with stressful emotions.
Avoid caregiver burnout!
Strengthen your social connections.
Encourage your partner.
State your own needs…
Don't blame your partner.
Remember why you are together.
See stress as an opportunity.
Show physical affection.
Through reading books and articles, listening to experts, online and face to face, and by paying attention to what your partner says, you will discover new ways to improve the ability to support your spouse.
Get educated and get involved.
You need to learn about your partner's illnesses. In my case, I had to learn about endometriosis and fibromyalgia.
Both are conditions that cause chronic pain, but my wife's endometriosis has a rare kind – stage IV deep infiltrating endometriosis.
I had to dig a lot of research but the knowledge serves me well today.
Declare that you're a team!
It's important that your partner knows that you are on their side. There are many husbands out there who don't provide emotional support to their loved ones, let alone help to cope with the illness.
Knowing that you're always going to be there for your chronically ill spouse makes her/him feel secure.
At the end of the day, you are both in this together.
Offer help frequently.
If your spouse wants to do something important but you notice they seem tired, offer help. Ask what your partner wants to have done and do some of the tasks for them.
If your wife wants to meet a friend for lunch but has no way of using public transport, offer to give her a lift in your car.
Loving partners assist each other frequently. Be on the lookout for things you can do for them.
Communicate…
This should be the number one rule, especially in a relationship with chronic illness.
The person supporting a partner with multiple chronic conditions may often struggle to know how best to care for them.
Try to keep the discussion about your partner's conditions open in order to avoid feeling distant from one another.
Communication is the most efficient way of supporting partners with multiple conditions.
However, don't overwhelm each other with the discussion about your partner's illnesses. If you become consumed with talking about it, that will be a problem.
At the same time, if you never talk about it, it's a problem too. You have to find a middle.
Practice honesty.
Supporting partners with multiple chronic conditions requires honesty.
There's no sense in a relationship if there is no honesty. It's very important, to be honest with your partner.
Your partner needs someone whom she/he can rely on, to tell the truth, even if it hurts. At the same time, your chronically ill spouse needs to learn to tell the truth too.
My wife often hides her pain, unless it's really excruciating, she doesn't tell me.
Half of the time I don't know how she feels, and if I don't know what she's going through at the time, I cannot help her. We cannot read our partner's mind.
The decision to be involved in an intimate, loving relationship was one of the most wonderful decisions you've ever made. Remember that. Be honest with your partner.
Listen with intensity!
When you listen, I mean, really listen… it shows you're interested in what your partner has to say. It shows that you care.
However, when you listen, try not to interrupt, even if you have a solution to the problem, wait until your partner is finished talking to you.
If you interrupt, you might be met with upset and disappointment from your loved one.
I've learned to pay attention. Look them in the face when they speak to you. That's rule number one.
Think of your partner first.
When you consider your partner's needs, your spouse will feel your love and care.
By putting the needs and wants of someone you love before your own needs show the level of commitment you have to the relationship.
You have to remember that your chronically ill partner is in a worse situation than you. You have your health and by realizing that, it should be easier to prioritize your partner.
Next time you wake up, remember, you have everything you need right then, right there… you've got your health. Appreciate it and focus on your ill spouse.
Don't neglect yourself.
I may say this over and over, but if you don't take care of yourself you will be no help to your other half.
Imagine getting ill, what will your partner do?
Well, you can ask a family member or a friend to help but the point is, however it sounds contradictory to the previous point, you have to think of your own health, physical and mental.
Think of the plane, the stewardess always says to put an oxygen mask on yourself before you your child.
Kids are less able to take care of you, if you don't take care of yourself first, you both fail.
Deal with stressful emotions.
Given the circumstances, it's completely normal to feel down, stressed, even anxious. To feel sadness, anger, resentment, even depression.
The best way to deal with anxiety is to identify the root of your worry. To help deal with these emotions, consider Cognitive Behavioural Therapy.
CBT, commonly called counseling is the best thing to combat any negative emotions. Do it together or separately.
Allowing yourselves to feel the loss of what used to be your life is normal.
As long you express your feelings, no matter what they are, you are going to deal with your negative emotions.
Avoid caregiver burnout!
Caregiver burnout is a serious thing that can very easily happen without you realizing it.
As the caregiver, you have to make sure that you have an outlet for your stress, decent support, that you are aware of your limits, and know when you need to ask for help.
No one is unbreakable, that's how it is. Try not to act like a hero and take everything on yourself or you are going to burn.
Warning signs of caregiver burnout are:
Withdrawal from friends and family.
Loss of interest in activities enjoy.
Feeling sad, irritable, hopeless, helpless.
Changes in appetite and weight.
Changes in sleep patterns (insomnia).
Getting sick more than usual.
Wanting to hurt yourself.
Emotional and physical exhaustion.
Strengthen your social connections.
Just because your partner fell chronically ill doesn't mean you have to give up your life. I'll give you an example.
I and my wife used to dance professionally, do shows, competitions, taught classes. All the friends we had were dancers.
One day my wife fell ill, she was diagnosed with endometriosis, and then with fibromyalgia. She has lost everything – the job she loved, income, friends.
We've lost all the people we knew because we were always surrounded by dancers.
Imagine how that felt… these illnesses took everything from my wife, naturally, affecting me along the way. We fell flat on our faces!
But we worked on getting her better, and when M recovered enough so she could socially dance, she decided to push even further. We went to a professional Latin-Ballroom school, we practice till this day.
Whenever my wife doesn't feel well, I go to the gym and socialize, other times we go to a place of her choice.
She always tells me to do things for myself whenever she feels okay.
Encourage your partner.
Be encouraging because you must realize that it takes a lot of physical and mental strength for your partner to get through each and every day.
Chronic illness causes a lot of symptoms, which leads to fatigue.
Fatigue is more than a simple feeling of tiredness. So, be sure to remind your loved ones how incredible you think they are and how much you admire them.
Say that you believe in their ability to overcome their troubles.
Let them know that there is a future for you both to work on recovery, and constantly remind your partner that you love them.
Say that they are more than their illness, that they are not defined by it. It will make them feel like normal, healthy people.
State your own needs…
Remember the stewardess I mentioned before? This is the concept. You must think of yourself.
State your needs to your partner to paint a clear picture of what helps you cope with this new and challenging situation you were both put in.
Practice self-care, in the same way as your partner, would.
Even if you are a man, taking care of yourself is not a sign of weakness. By staying healthy, both, in mind and body, you make it clear to your spouse that you are fit for the task of carrying this difficult job.
If something doesn't work for you, have a chat, say what troubles you, and you will come to an agreement together.
Trust me it will be good for both of you. Your partner will trust you even more that you tell them how you feel as it means you're here for the long run.
Don't blame your partner.
I'll keep it simple.
Having a partner with a chronic illness can be really difficult to deal with, and you're allowed to express that.
Keep in mind, however, it was not your partner's choice, and what they're going through is even worse than what you're in.
You're healthy, remember?
You can talk about the challenges both of you experience, while helping each other work things out, rather than antagonizing.
Remember why you are together.
I still remember the day when I chose to marry this beautiful Italian girl.
There are memories you both most cherish. And think about the time when you felt these butterflies for the first time you kissed, the very first time you… stop me there!
Can you remember the reason why you fell for each other? You do!
Cherish it because even after 14 years of us being together, despite supporting a partner with multiple chronic conditions, I still love her. I still want to make her happy.
And now, when I blog, the happiest days are yet to come… If you want to find out why, grab a cuppa, and read this post!
See stress as an opportunity.
Ask yourself these questions:
How do you and your partner react when stress enters the relationship?
Does stress become a source of conflict and contention?
Do you tend to fight more?
Do you withdraw from one another and feel frustrated, sad, or angry?
Now try to think differently…
What if you looked at stress as an opportunity for you and your partner to discover how to be supportive of one another's needs?
You feel more supportive, comforting, and caring if you put others' needs ahead of yours.
You can do it by being supportive yourself, no matter how challenging the situation is. Stress can cause you to feel irritable, anxious, fatigued, and have other negative consequences.
But the way you handle your partner's stress matters.
It can be a determining factor in which direction your relationship will go because if you allow stress to control and overwhelm the state of your connection with your partner, it can create a sense of tension and disconnection.
When you see stress as an opportunity to make your relationship stronger, it can bring you closer and make you feel like a team.
Show physical affection.
When you're stressed, you are being pulled in a hundred different directions, so imagine how your partner's illnesses make them feel.
Whenever your loved one isn't in the mood to feel like being affectionate, she/he still likes deep listening.
Of course, it's essential to make time for some physical contact, no matter what else is going on in your life, but if your partner is not in the mood for sex, they can still express it with touch.
In a similar way to how smiling can change your mindset, even if you aren't feeling happy, holding your partner's hand or cuddling on the couch can slowly restore intimacy.
It can also help you both feel more supported.
In the case where you cannot have sex due to pain, the woman has, which is the case with endometriosis, you can still work around it to make each other happy.
It's up to you, remember, sex isn't always about penetration. That's my hint!
I hope that after reading this post supporting partners with multiple chronic conditions won't seem as scary.
You can fill it with love, hope, and laughter if you are willing to communicate with each other.
Take care for now, and see you in the next post!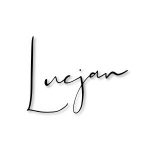 About Me
Hi, I'm Lucjan! The reason why I decided to create this blog was my beautiful wife, who experienced a lot of pain in life, but also the lack of information about endometriosis and fibromyalgia for men…
Disclosure:
We only partner with trusted companies offering products that help our readers achieve their goals! If you purchase through our links, we get paid at no additional cost to you! It helps us run the blog… Thank you!