Positive effects of blogging about chronic pain and illness. From a spousal caregiver's point of view.
Positive effects of blogging about chronic pain and illness.
Being a supportive husband to my chronically ill wife I found many positive effects of blogging about chronic pain and illness she struggles with on a daily basis.
Trying to comfort her wasn't easy, to begin with. The symptoms she couldn't explain impacted her mental wellbeing.
My wife tried to commit suicide on more than one occasion because of the chronic pain that had no explanation, and a lack of understanding by the family, friends, her employer, even doctors, caused a lot of negative emotions.
I felt lost and helpless. But I put myself together, sucked it up, and decided to help my wife go through this.
I took two months time off work in order to keep the love of my life safe and secure. All nice and dandy, but I didn't know what to do with myself…
I began to research her mysterious illness and pain.
It allowed me to learn the craft of caregiving for someone chronically ill, teaching me a better understanding of what she was going through, greater communication, and support.
It was a period of time when I discovered what a blog was, and what kind of positive effects blogging about chronic pain and illness could have.
I realized how blogging could change her life forever. There are only positive outcomes of blogging, I had nothing negative to say about it.
I began to write down my emotions, but also to feel my time, to educate myself about my wife's multimorbidity, and to have a goal in life, to have a blogging business which only this year I began taking seriously.
It was time to get serious about blogging, I wanted to positively change her life.
What my wife suffers from?
Before I learned the positive effects of blogging about chronic pain and illness, I found out what was the cause of my wife's invisible symptoms.
M suffers from rare and advanced stage IV deep infiltrating endometriosis. But that's not all, she also has fibromyalgia disorder.
Both illnesses cause chronic pain, chronic fatigue, uncertainty, anxiety, powerlessness, and depression.
She suffers from multimorbidity, which means having two or more chronic conditions. M often feels like a burden to me, she used to see me grumpy, upset, frustrated and worried in the past.
My feelings weren't negative towards her, it was the illnesses that stole my wife's life she once loved so much. Endometriosis and fibromyalgia impacted her work, social life, family, finances, and even her sex life.
But I wasn't ready to throw the towel down. I'm a fighter, I'm a doer, and the world belongs to the doers!
I began to write my blog. Worry Head was born.
Positive effects of blogging about chronic pain and illness!
Okay, I'm going to get straight to the point now.
What are the positive effects of blogging about chronic pain and illness, remembering, that I am talking from my personal experience?
Here's your answer:
More time for each other…
Private health care.
No stress of a rat race life.
Financial freedom!
You help millions of people.
Express your feelings.
Being part of a community.
Raising awareness.
Fighting stigma.
Educating yourself.
Finding meaning and purpose.
Having a routine.
Building your own career.
Writing became therapeutic for me and my wife. You have to remember that even though she's in physical, emotional, and mental pain, I also suffer with her.
Maybe not in a physical sense, but emotionally my partner's chronic conditions have an impact on how I feel.
Remember that several ago, when I was going through a difficult time with my wife when she tried to take her own life.
No one ever talks about spousal caregivers, and yet our struggles are no less important than the ones of our chronically ill parents. Wouldn't you agree?
Writing therapy…
When I started writing a blog I had in mind to use it as a journal. To keep a record of how I felt at the time.
It gave me the basis for my blog. I knew that I didn't want to overwhelm my wife with my own thoughts.
She had enough on her emotional plate.
I thought I could connect with people, and find out if they could help me if there were men in a similar position to mine.
My mother-in-law knew I wasn't fine because I discussed these matters with her, instead of overwhelming my wife. It also felt easier than explaining. to M how I felt.
I didn't want to add to her pile of stress my own troubles.
But sometimes you just need to say how you really feel, and that's where my blog came in handy.
In the beginning, I felt heard and understood by people in similar situations, however, I noticed a gap. I noticed, there were barely any men willing to discuss how they felt.
My once therapeutic idea of the blog evolved into something far greater. It was the moment that changed my life.
I knew what I was going to do with my life next. Not only did the research for my blog help me educate myself on how to support my wife better, but I could also help millions of men in a similar situation.
Spousal caregiver's point of view.
As well as helping others and raising awareness about endometriosis and fibromyalgia, my blog helps people in other ways.
Even though Worry Head meant to focus on helping men, 84 percent of people visiting my blog are women.
My blog helps women understand their partner's point of view, and thoughts, as I explain how we (men) feel.
My wife also contributes to Worry Head, her point of view is indispensable.
She helps women who have just been diagnosed find hope and get advice on how to cope.
When your partner is first diagnosed with an illness such as endometriosis, she can feel really scared and frightened. She most likely also feels alone.
Blogging may help her feel part of a community and to know that she's not on her own. You, as the blogging partner, can provide her with some information that she wouldn't otherwise receive from her doctor!
You might help your chronically ill loved one to better understand what she can do to support you.
Yes, you read that correctly!
You and I, too, have needs. As long as we care for our chronically ill parents, we will be affected by their condition, mood, situation.
Writing about our feelings may help them to be more empathetic and supportive towards us too.
A goal in life!
Having a goal and purpose in life is important when it comes to caring for someone with chronic illness. Blogging can give you this purpose.
The positive effects of blogging about chronic pain and illness give you a sense of achievement and accomplishment.
As a man, you need to own something, you have the drive to succeed.
Blogging is a business. Thinking of making your blog a full-time job is something you need to take seriously. Treat your blog like a business and you will get the benefits later.
Blogging can give you something to focus on, it can give you the motivation to get up in the morning to aim for a goal.
Introducing your chronically ill partner to help you with your blog, or write their own, helps to manage their emotions.
Having a sense of meaning and hope in her life can make a huge difference to your partner's mood and provide her a positive distraction.
This can reduce stress levels and help to ease chronic pain and other symptoms.
So, if you enjoy writing and can dedicate yourself to it, your blog could turn into a career!
As you gain more writing experience and build up your blog, your audience will increase. You might be able to monetize your blog and start making money from it.
This gives a fantastic opportunity to earn money with a flexible schedule, in a way that suits you.
For more information about blogging, go to my blogging blog section. You will find plenty of posts dedicated to the topic of building blogs and making money from them.
Now you know some of the positive effects of blogging about chronic pain and illness. There are many more, but it's for you to discover.
Fire your laptop and start working on your blog today.
Good luck!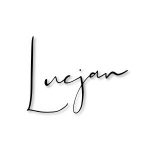 All you need to build successful blog is here!
The ultimate solution for starting a blog is to make over $1,000 per month and all that without being a tech wizard or a scammy salesperson!
The solution for beginner bloggers to drive 10,000 – 100,000 FREE monthly visitors to your blog (without any ads required) – simply on autopilot!
The best formula for earning 6 figures from your blog with digital products and services – without being scammy or needing to be an "expert".
About Me
Hi, I'm Lucjan! The reason why I decided to create this blog was my beautiful wife, who experienced a lot of pain in life, but also the lack of information about endometriosis and fibromyalgia for men…
Disclosure:
We only partner with trusted companies offering products that help our readers achieve their goals! If you purchase through our links, we get paid at no additional cost to you! It helps us run the blog… Thank you!