Caregiver and working full time? How to make money caring for your spouse?
Are you a caregiver and working full time?
Are you a caregiver and working full time? I know how hard it can be to balance taking care of your loved one when you have a job. It can be incredibly hard.
For those who don't know my story, I'm a husband behind a chronically ill woman who suffers from two incurable chronic conditions.
M has a rare, advanced stage IV deep infiltrating endometriosis and she additionally suffers from fibromyalgia disorder.
Such multimorbidity brings daily chronic pain, which in turn impacts mental health, causing anxiety and depression.
I cannot compare my situation to hers, however, for every woman suffering from endometriosis and fibromyalgia, there is an army of men who support them. I'm one of those men…
Many times I had to take time off work to help my wife go through difficult times.
I always wondered how to make money caring for your spouse if you can't work and be there for your chronically ill partner at the same time. Eventually, I found it.
So, how to balance being a caregiver and working full time?
Here's the answer:
You could get organized, visit a local agency to help you get a job as your partner's caregiver, and ask them about flexible work hours, but this is what everyone thinks about. You need a backup plan.
But what type of working from home can help caregivers care for the chronically ill spouse?
Blogging.
If you don't know how to balance being a caregiver and working full time, start a blogging business!
I wrote a really good piece of content about this subject called "12 Reasons to start blogging about your caregiving", which explains all you need to know about blogging, from making nothing to financial freedom.
First steps…
If you are a caregiver and working full time, fear no more, this paragraph explains how to begin your blogging journey…
First of all, you need to have a mindset worthy of succeeding. If you aren't prepared to put work in, you are going to fail, and there is a lot of work to be done, my friend.
I am not saying this to discourage you, I'm simply being honest, there's no fluff here, just the truth.
I am being honest from the beginning, so you don't get any rosy expectations because that will disappoint you along the way, and the last thing I want is for you to give up!
For the first 6 months, you may see no income at all! Maybe $5 if you work hard. From these six months up to a year, you may only see 200-250 dollars. Blogging takes time, get used to this. If you don't, you'll fail.
There are 2 steps you need to accomplish in order to start a blog:
Choose your blog name and get your blog hosting.
Start your blog by adding it to WordPress.
Choose your blog name and get your blog hosting – the first thing you have to do is sign up to a hosting company such as Hostgator and register there your domain, which is free with Hostgator hosting.
The second thing you have to do is choose your domain name – it is the most important part of your blog, it creates the first impression. It's the name of your blog!
Also known as your URL, or your address on the web, for instance, www.worryhead.com.
Start your blog by adding WordPress – install WordPress, which is free. Remember, it's much easier than it sounds, and Hostgator does all the work for you.
Write content!
Are you still thinking about how to make money caring for your spouse? The answer lays in writing. Start writing, there's a lot to be done in the first 6 to 12 months.
Remember to write useful content that your readers love.
You won't have to worry about anything else but writing. In order to begin getting traffic to your blog, your articles will have to wait on average 8 months to mature and reach a 90% of their potential.
It's important that you don't write about what you like, but about the things that people are looking for using the google search bar.
It is simple, yet people always fall into this trap. They write what they want instead of about what their audience wants.
Ideally, by the end of 6 months, you should have about 60 posts. This will help you achieve the goal quicker.
Ideally, you should write roughly one post every two days. This time, during six to twelve months you may gradually slow down, producing one post every 3 days, but the more you write, the better it will get.
But remember not to write any old fluff just for the sake of writing, write good quality content, answer people's questions, and solve their problems.
Monetization of your blog.
In the first half, a year don't even think about trying to monetize your blog. Focus on writing because writing helpful content brings people to your blog. Without traffic, you make no income.
After your traffic reaches 3000 to 5000 views per month, it will be wise to put ads on your blog.
Don't even think of google Adsense, it brings pennies and it's not worth your effort. Sing up for Ezoic!
Aside from ads, sign up with the Amazon affiliate program and start promoting their products in exchange for a percentage, which brings you an additional stream of income to your blog.
It won't be big at the beginning, but as your traffic grows, so will your income.
You should notice your traffic growth between 8 to 10 months more seriously. After a year you should feel like you make good progress.
Don't get excited and fall of the track though! Keep writing good-quality posts. More content means more traffic, it is as simple as that.
How to find the time?
How do you find the time for writing when you have a full-time job? How can you find time for blogging when you jiggle being your partner's caregiver and working full time?
It will require a bit of effort and a sacrifice on your part. You need to do the following:
Stop watching endless telly, or doing things that you don't really have to do. Sure, family time is important and you can't sacrifice time spent with your loved ones, but when it comes to your own tv programs… skip them!
Wake up an hour earlier than usual, or go to sleep one hour later. When my wife goes to bed, I blog for 2 to 3 hours every evening. Call me crazy, I call it ambition.
When traveling to work on public transport on your way back, instead of reading a paper or staring at the window, write.
If you really want to succeed as a blogger and make it your full-time job, you have to treat it as such early on. You are starting a blogging business. Treat it as such, as you normally would with your job.
Quick recap!
Summarizing how to make money caring for your spouse while being a caregiver and working full time it's important to focus on writing good, helpful content that solves the problems of your readers.
If you don't write about what they are looking for, you will get small traffic to none, which will result in no money at all.
Monetize it later on. In the first 6 months, it is not worth wasting your time on monetization. Just write.
Ideally, write a minimum of 100 articles. When they mature, you should be on your road to financial freedom and replacing your boring 9 to 5.
So, if there is one lesson you should take out of this post, is to write, write, and write content. Content is the king, it is the most important part of blogging.
Set a publishing routine. Try writing at least an hour per day. The more time you spend on writing the better. Content will always be the most important task in the first two years of your blogging career.
The best of luck!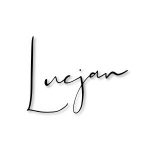 All you need to build successful blog is here!
The ultimate solution for starting a blog is to make over $1,000 per month and all that without being a tech wizard or a scammy salesperson!
The solution for beginner bloggers to drive 10,000 – 100,000 FREE monthly visitors to your blog (without any ads required) – simply on autopilot!
The best formula for earning 6 figures from your blog with digital products and services – without being scammy or needing to be an "expert".
About Me
Hi, I'm Lucjan! The reason why I decided to create this blog was my beautiful wife, who experienced a lot of pain in life, but also the lack of information about endometriosis and fibromyalgia for men…
Disclosure:
We only partner with trusted companies offering products that help our readers achieve their goals! If you purchase through our links, we get paid at no additional cost to you! It helps us run the blog… Thank you!