Does a wife's illness lead to divorce?
If I told you that my marriage survived despite my wife having multiple chronic conditions, would you believe that I had the answer to the question? Does a wife's illness lead to divorce, or can a serious physical illness actually bring a couple closer together?
The reality is that serious illnesses can put an incredible strain on a marriage. In some cases, serious illnesses can lead to divorce if one partner is unable to provide enough support or if the couple is not able to adjust to the changed circumstances.
In other cases, serious physical illness can actually bring a couple closer together as they face their challenges together and I want to show you that serious illness and divorce don't always go hand in hand.
Let me start by sharing my story and how I refused to divorce my sick wife…
In sickness and in health!
I swore in sickness and in health to take care of my wife when we got married. Many married women diagnosed with endometriosis aren't lucky enough to have a loving husband who will stay with them.
My wife suffers from stage 4 endometriosis and fibromyalgia, but I would never divorce my wife despite the tremendous hardship her conditions caused both of us.
I was always going to keep my vows. I am proud to say that I have been married to this beautiful Italian girl for over a decade to date.
My wife has battled serious health issues for many years. Unexpectedly, she was diagnosed with multiple chronic illnesses. There have been serious bouts of illness and several hospitalizations over the years.
Firstly, she's been diagnosed with stage IV deep infiltrating endometriosis. This is her primary chronic condition, but she was also diagnosed with her secondary condition – fibromyalgia.
Over the years I came to realize how diabolic her endometriosis was. I even compared it to cancer in one of my other articles because it spreads, hurts, and weakens the woman just like cancer. The only difference is that endometriosis doesn't kill, however, unlike cancer, endometriosis doesn't have a cure.
Fibromyalgia, on top of endometriosis, was serious too. Fibromyalgia is a chronic, invisible illness that causes pain in your joints, muscles, and organs. Along with endo, fibro causes chronic fatigue, brain fog, and overall physical and mental health problems.
Despite the challenges we faced, I can honestly say that our marriage has become much stronger. We avoided divorce and gained a deep understanding of each other. We still laugh and enjoy life together. We both appreciated that our marriage survived such serious complications.
We found a way through the challenges of living with the new normal, and today, I want to share with you how you can overcome the high chronic illness divorce rate.
If you want more in-depth information about how to support your partner with her chronic conditions and how to cope with the new normal in your relationship, I wrote a "Supporting a Chronically Ill Partner" e-Book.
You can get the 1st Chapter of the e-Book for FREE, and if you like it, you'll get a Whopping 33% Discount on the Whole Book, plus discounts on other helpful tools. You have nothing to lose but a lot to gain!
The first chapter alone contains a lot of information for both of you about acknowledging the struggles, including:
A word to your partner.
A word to you.
Stepping on eggshells.
Understanding her needs.
How to acknowledge having a chronically ill partner?
Acknowledging can be hard.
15 tips on how to do it!
Get the 1st Chapter FREE!
Chronic Illness for Partners
Chronic illness divorce rate.
It's important to understand that serious illness doesn't have to be an automatic death sentence for your marriage. There are many couples who have learned how to cope with serious illnesses and remain married despite difficult circumstances.
Many couples find ways to divide responsibilities so that healthy spouses can take care of themselves while caring for their sick partner.
Couples may also turn to a therapist in order to discuss their feelings and needs more openly and honestly. My wife had several cognitive behavioral therapies (CBT) sessions, and one of them was even run by a lady who specializes in chronic pain.
However, serious illness can also cause serious strain in a marriage. For example, if one spouse refuses to help the other or if one partner is not able to provide emotional or physical support, serious illness can lead to divorce.
The chronic illness divorce rate is as high as 75% because serious illness changes a relationship drastically. So, it's important to find ways to cope and work together as a couple if serious illness strikes.
Chronic illness divorce risk.
When your wife is always sick, you may think that she fakes it. This is a normal reaction and a serious problem since it can lead to divorce if not addressed.
It's important to remember that a serious illness such as endometriosis is serious and it can lead to divorce if not managed correctly. In order for your marriage to survive a serious illness, you must be willing to adjust to the new normal that comes with endometriosis.
This means that as a healthy spouse divorce should be the last thing on your mind. You shouldn't wave the white flag too early and give up without the fight. You should consider that serious illness is hard for the sick spouse as well so divorce should be the last thing on your mind.
So, if you are serious about making your marriage stronger and overcoming endometriosis challenges, you should start by listening to your wife and learning more about her condition. This will help you understand why she gets so tired or has to miss work or social occasions.
Finally, endometriosis is not something that you should ignore and pretend is not there. Support your wife emotionally and physically and make sure that she is getting the medical help that she needs to cope with this chronic illness.
This will significantly reduce your chances of endometriosis leading to divorce.
The healthy spouse divorce rate.
What is the healthy spouse divorce rate and how it differs from the long-term illness divorce rate?
Let's begin with the numbers in regard to an increased likelihood of divorce rates and divorce compared to two separate groups healthy and not healthy.
For a healthy couple, the average rate of divorce risk across all years and all regions worldwide is 4.08 for every 1,000 married people. This means that the healthy spouse divorce rate is as low as 0.408% which drastically differs from the chronic illness divorce rate.
When it comes to chronic conditions, regardless of whether it is endometriosis, fibromyalgia, or any other condition, the chronic illness divorce rate is as high as 75%.
Below you can find a simple table showing the difference between a healthy spouse and the sick spouse.
| THE HEALTHY SPOUSE | THE SICK SPOUSE |
| --- | --- |
| | |
| With healthy couples, the divorce rate is only 0.408% | With an ill person, the divorce rate is 75% high |
| For a healthy couple, the average rate of divorce across all years and all regions worldwide are 4.08 for every 1,000 married people. The divorce rate is as low as 0.408%. | When it comes to chronic conditions, regardless of whether it is endometriosis, fibromyalgia, or any other condition, the chronic illness divorce rate is as high as 75%. |
Below I want to share with you the difference between the healthy spouse divorce rate and the sick spouse divorce rate infographic.
When it comes to couples dealing with the new normal, the wife's condition is a risk factor that leads to divorce more often than not. Studies show that serious illness can put a lot of strain on a marriage, and serious health issues can lead to divorce if not managed correctly.
The negative effects of endometriosis on work and income cause a lot of mental and emotional stress and can push couples to the brink of divorce.
According to this source, women with endometriosis reported depression and anxiety in 48% of cases. This is one of the risk factors that contribute to the high endometriosis divorce rate.
The healthy spouse divorce rate is lower than the serious illness divorce rate.
The burden of chronic disease amongst married women.
The chronic disease burden can be eased by support and understanding from both partners. It's important to remember that it can be difficult for the sick spouse too.
Adjusting to the new normal and living with chronic conditions is hard for the sick spouse so, support from their partner is essential to surviving various challenges. I wrote about it in a few of my other blog posts, including:
Because of the burden of chronic illnesses on your wife, you, as the healthy spouse, should be aware of the serious illness divorce rate and should focus on understanding her condition before making a decision about the future (or divorce).
Marriages end when one of the two gives up. When a woman is ill, there is a higher risk of divorce being placed by the husband, however, if he was to be chronically ill, it's more likely that his wife would stay by his side.
Men tend to be a little bit less sensitive, whereas, for women, caring comes more naturally. Divorce rates and partner abandonment more often originate in men's minds. There is a less increased likelihood of partner abandonment and divorce rates amongst women being healthy spouses.
My wife is always sick, and her awareness of that made her feel like a burden to me. She tried to commit suicide on two occasions and had countless suicidal thoughts and mental breakdowns. Aside from that, my wife asked me on countless occasions to divorce her believing that I wouldn't be happy with her.
Such a burden brings a lot of strain on the couple and their marital status.
Understanding the impact of a wife's sickness on marriage.
When your wife becomes chronically ill, it can have a significant impact on your marriage. I found it out firsthand when my wife's endometriosis and fibromyalgia caused her to develop general anxiety, panic attacks, obsessive-compulsive disorder (OCD), and depression.
I realized how an illness can create physical, emotional, and financial stress for both partners.
Your wife's chronic illness can also change the dynamic of your relationship, and as the husband may become her primary caregiver and your wife may become more dependent on you. This role reversal can be difficult for both partners to adjust to.
Despite her multimorbidity, my wife is pretty independent. Sure, she needs my emotional support on a daily basis, but physically, she is fortunate to have the ability to take care of herself.
To make you understand the impact of your wife's condition on your marriage, I will explain four pilar points:
The impact on intimacy.
The financial impact.
The impact on work and career.
The impact on mental health.
The impact on your intimacy.
When your wife is always sick, her illness may also put a strain on your sex life, as she may be unable to engage in sexual activity due to her condition. This can create feelings of distance and disconnection in the relationship.
Findings suggest that more often men are the ones who initiate divorce.
I am going to be brutally honest here, and I don't seek any pity, I just want to share this with you to show you, that no matter how your intimate relationship looks like, there is absolutely nothing wrong with it because of the circumstances you are both in.
Along with my sick wife, we sacrificed 4+ years of our sex life, having none at all for this period of time. It was due to the pain endometriosis causes during penetration.
So if you asked me if a marriage can last over a year without sex, it is totally possible!
The financial impact.
In addition to the intimate impact, I found a huge financial burden of my wife's chronic illnesses that can be a significant stressor for many other marriages.
Luckily, living in London (United Kingdom), we don't have to worry about the costs of medical treatments and medications, but only some necessary home remedies and a holistic approach to treatment.
Other couples may not be so lucky. This can put a significant strain on the couple's finances, which can further exacerbate the stress of the situation.
Financial pressures bring a lot of emotional tolls, and I found out myself that caring for a sick spouse when you have to balance being a caregiver and spouse can be overwhelming. As the husband, I felt a sense of guilt or helplessness, while my wife felt guilty for being a burden on me.
These emotional struggles, along with skipping work days to take care of a wife who is always sick create tension and resentment in the relationship, further exacerbating the impact of the wife's illness on the marriage.
A chronic illness can prevent always sick wife from working altogether. I'd like to briefly discuss that…
The impact on work and career.
My wife used to be a full-time dancer, choreographer, and performer. She owned a dance school and her business flourished.
Endometriosis and fibromyalgia cost her career and her beautiful dancing business. From a full-time dancer, she became a part-time medical secretary working from home. Luckily for her, after having a discussion with him, her employer was very understanding and allowed my always-sick wife to work from home permanently.
Based on the Mental Health Act, a serious illness can be considered a disability which gives you certain rights when it comes to working. If your always-sick wife is prevented from working due to her condition, there are legal steps you can take in order to protect your wife's job security.
You can check my whole article dedicated to this topic that I wrote a while ago when we fought for my wife's possible to work from home.
The impact on mental health on ill wives.
Remember when I mentioned that my wife's chronic conditions caused her to develop general anxiety, panic attacks, obsessive-compulsive disorder (OCD), and depression?
My wife's illness onset very. Could these be additional four serious illnesses aside from my wife's poor health caused by endometriosis and fibromyalgia?
We both found it really hard. Because of the psychological distress and mental health impact, I almost lost my wife to suicide.
Chronic disease can cause the sick wife to feel overwhelmed, helpless and exhausted, which in turn can affect their mental health. This can have serious consequences on their marriage, as they may become closed off and unable to engage in the relationship.
When it comes to general anxiety, my wife developed it because of the unpredictable, unknown future that lies ahead of her. The overthinking brings feelings of dread and fear, which cause her to want to avoid social interaction and communication.
Panic attacks are a form of anxiety disorder. These attacks are triggered by stress and fear, which can cause the sufferer (like my wife, or yours) to become overwhelmed. This makes it difficult for the couple to communicate, or even just spend time together.
Every time my wife had a panic attack, I had to remind her that they were only going to last 10 to 15 minutes, and eventually, they always wear off.
I usually sat by her side, cuddled, and tried to take her mind off it by changing the subject.
Depression is another serious condition that can have serious consequences on a marriage. It caused my wife suicidal thoughts, and on two occasions, attempts. Luckily for her, I was nearby.
Because I never suffered from depression, I can only imagine that when a person thinks about the loss of her own health, fitness, strength, social and intimate life, they begin to overthink the loss to the point that it blends with reality, which then it is incredibly hard to get out from.
You may think that it is rare, but OCD is quite common among women who suffer from certain medical conditions. My wife developed OCD in order to get a sense of control over her illness, but instead, OCD began to control her.
What can you do as a man?
The key is to make sure that both spouses are doing their best to adjust and cope with serious illness. This means finding ways to manage the illness and its symptoms, as well as finding ways to maintain a healthy relationship even when a serious illness is present.
But being the primary caregiver, what can you do as a man caring for your always-sick wife?
The first step is to show understanding and compassion. This will not only help your wife feel more secure in your relationship but it can also be incredibly beneficial for her mental health. I'm a naturally compassionate and caring man, however, this may require some work amongst other men as caring doesn't come naturally to most of them.
It is also important to be patient and understanding with your wife. It can be hard for her to maintain some aspects of a healthy relationship when an illness is present, so try to show her that you are there for her even if it takes time.
Additionally, you should look into care options and resources available in your area. This could include home health aides, respite care services, or counseling. My wife found CBT extremely beneficial every time she took it.
Finally, communication is key and it's vital that both of you keep talking openly throughout this process. Findings suggest that communication is key to resolving any conflicts and issues improving overall marital satisfaction. Your marital duration depends on how you gonna cope.
My personal list of tips.
I know it can be hard when an illness makes one of you consider the possibility of divorce.
When chronic pain enters your relationship, it is a very difficult situation to cope with, but it can also create a stronger bond between you if you're both willing to put in the effort. I've learned that over a decade while supporting my wife instead of reaching for divorce.
My personal list of tips on how to avoid divorce by taking good care of an ill spouse:
Don't pressure your wife to do anything she is not physically able to do. Let her decide what she wants to do and how she wants it unless she openly asks you for help.
Encourage open and honest communication with her about how serious illness is affecting your relationship and provide support when needed.
Find activities that you can both enjoy together, even if it needs modifications due to serious illness. For me and my wife, it has always been dancing, traveling, nature, and animals.
Take care of yourself too, so that you can better take care of each other. The last thing you want is to burn out or get compassion fatigue.
Seek help from a therapist or counselor if you feel that you need it to identify any underlying issues you may have, and to address them effectively. I know that men naturally don't like to open up, but it is necessary. Don't hesitate to reach out for help.
Celebrate small victories – but also recognize when things become too difficult for either one of you, and be willing to call it quits if it becomes necessary for your health and well-being.
Seek out support from family and friends, they are there for you. You don't have to feel alone in this difficult situation. And remember that your sick wife is there to support you too. She is not useless, she is still your wife and wants the best for you.
Don't forget to have fun together even when her disease is present – it can help to remind you of the love between you both. Remind yourself of good old times, and maybe like my wife and I, look at old pictures, smile, and plan more happy times for the future.
Don't be afraid to seek out assistance if her condition creates financial hardship for you both or even other difficulties.
Finally, remember that an illness doesn't necessarily mean divorce – instead, know that it's an opportunity for both of you to learn how to cope with and accept the illness as a part of your relationship.
Ultimately, chronic conditions and divorce are not mutually exclusive options. Having a healthy spouse like yourself can make a huge difference in how your wife's disease affects your marriage.
With the right support, communication, and understanding on your part, the new normal can be something you both work through together instead of something that causes divorce.
By understanding the impact the illness has on the relationship and taking an active role in helping your wife cope with her medical condition, divorce doesn't have to be inevitable. You can help her and yourself create a healthy and loving foundation to thrive even when an illness is present.
Having a journal of health is a fantastic idea. A journal of health is a great way to keep a record of both your emotional and physical health when serious illness or divorce is on the table. This can be a great resource anytime serious decisions are being made.
It can also be used to track any changes in your mental and physical health, as well as how you are managing stress or other life events. Keeping a journal of health can be an invaluable asset to help you and your partner stay connected during finding ways into the new normal.
Conclusion and final thoughts on your wife's illness and divorce.
With a chronic condition and divorce being common issues amongst couples, it is important to understand the impact it can have on your relationship. It is also vital to take action in helping your spouse cope with this medical condition, providing support, communication, and understanding.
Chronic conditions often cause chronic pain, fatigue, and psychological distress, putting an immense strain on many relationships and even marital status.
By taking active steps towards helping your wife cope and nurturing a healthy foundation for the relationship, the chronic condition doesn't have to be a death sentence for your marriage. Instead, it's an opportunity to learn how to cope with serious illnesses together as a couple.
I know from my own personal experience that chronic conditions can cause tremendous hardship for married people and divorce increases, but it doesn't have to lead to it if you are willing to put in the effort.
So again, seek out resources such as counselors, therapists, or others who can provide support throughout this process. Doing so is going to help you create a healthier relationship that is more resilient when an illness enters the equation.
After all, having a healthy spouse can make all the difference in how the new challenges affect your ill spouse and your initial marital satisfaction.
Thanks for helping your wife! You are awesome!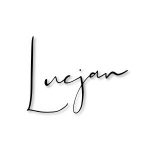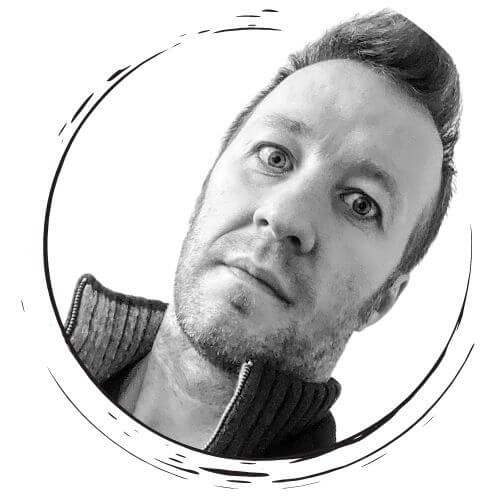 About Me
Hi, I'm Lucjan! The reason why I decided to create this blog was my beautiful wife, who experienced a lot of pain in life, but also the lack of information about endometriosis and fibromyalgia for men…