What is the best thing for endometriosis? A caring husband's perspective.
What is the best thing for endometriosis?
My personal experience has taught me that the best thing for endometriosis is the partner's love and support because no amount of painkillers, hormones, or procedures will help her feel better.
A caring partner is always there to support her physically, emotionally, and often financially. You never feel alone with him by your side…
Before we begin…
I am a husband behind a chronically ill wife who suffers from advanced stage IV deep infiltrating endometriosis.
The severity of deeply infiltrating endometriosis isn't often spoken of amongst women who have endo because this type of endometriosis is rare. Only 1 to 5 percent of women have it.
The very fact that this endometriosis is deeply infiltrating means that it reaches more than 5 mm into the tissue of the pelvic organs.
Deep infiltrating endometriosis often involves the presence of chocolate cysts. These are benign, filled with brown fluid (blood) cysts.
My wife had endometrioma, which helped with her diagnosis. This cyst is commonly known as "ovarian endometrioma".
Deep infiltrating endometriosis penetrates nerve bundles which are linked to fibromyalgia causing a lower quality of life than of women having lower stages of endometriosis.
My wife has endometriosis and fibromyalgia. It impacts her physical, psychological, and mental health.
On top of these chronic illnesses, M has general anxiety, panic disorder, Obsessive-Compulsive Disorder, and suffers from depression that on a few occasions caused her suicidal attempts in the past.
Putting it in one word, she has multimorbidity. It means she suffers from more than one chronic condition. I wrote a book called"Endo-Tool, Endometriosis for Men", to help people understand endometriosis. 1st chapter contains 20 FREE pages filled with plenty of value, including:
What is endometriosis?
What are the symptoms?
What causes endometriosis?
What does endometriosis look like?
What are the stages?
What are the types?
What is adenomyosis and how is it related to endometriosis?
Why do some women develop severe endo and others don't?
Does endometriosis cause infertility?
How is endometriosis diagnosed?
Do types and stages affect the treatment?
Recurrence of endometriosis after excision surgery.
Get FREE "Endo-Tool"
Endometriosis for Men e-Book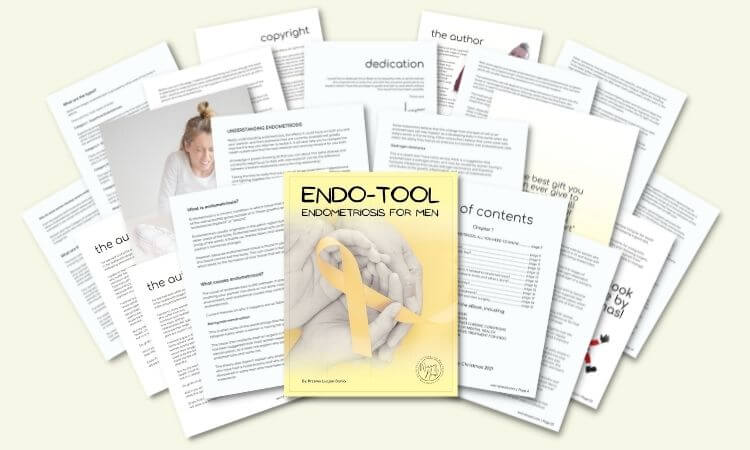 What do others say?
What do other people say to be the best thing for endometriosis?
Thinking of endometriosis people usually think of the physical damage. They rarely talk about the emotional, psychological, mental, financial, and social aspects.
In their eyes, the solution is a physical medical intervention. They focus on one aspect of endo, missing the whole picture.
They suggest things to reduce pain, such as:
Investing in a wireless heating pad.
Using a rice sock.
Taking warm baths.
Staying hydrated.
Trying a TENS machine.
Taking medications and hormones.
Going through repetitive surgeries.
They suggest taking painkillers and continuous hormonal birth control, but all the above things are very material.
The pills eventually wear off, have more side effects than benefits, and people get addicted to them. The repetitive procedures leave scars not only physically but also psychologically.
Don't get me wrong, I am not against medicines or procedures, all I'm saying is people focus on them too much.
The truth is, she might not be able to fully get rid of endometriosis pain, especially if it evolves into widespread fibromyalgia pain.
I am not saying that she has to be paralyzed by the way the pain affects her. She can't pretend that the pain doesn't exist. Pain management comes down to being prepared to deal with the symptoms before they actually start.
That means triggers. Pain triggers are events in your partner's life that trigger her to experience pain.
Pain triggers vary and are caused by bad diets, stress, compressed nerves, immune problems.
But again, this is just a physical aspect of endo, if you want to know what is the best thing for endometriosis, you have to look at your partner as an individual. One of the best things about endometriosis is a holistic approach!
I found many books about endometriosis in my life dedicated to this subject, however, one stood out the most. It was "Endometriosis – Healing from the Inside Out". Feel free to check it below…
This book dives deep into the whole topic of using a vast range of safe natural therapies and nutrition to help manage endometriosis. I truly recommend it!
My personal experience.
What works for my wife may not work for your partner. They are two different women.
Remember that endometriosis will affect every woman differently. There is no one treatment that works for everyone.
And even if she changes her lifestyle with home remedies and treatment strategies to make her endometriosis more manageable, it will never be easy to do alone.
I have over a decade of personal experience in supporting my wife with endometriosis. I joined her online and physical endometriosis meetings and sat with her fellow endo-sisters to discuss their struggles.
I have also spoken with over 200 women visiting my blog to discuss what they need the most, did surveys, and studied online their most common problems.
It all came down to one single thing – there was a lack of support of their partners, especially men.
My wife said many times how blessed she is to have me as her husband. M told me that if it wasn't for me she wouldn't be here today.
After speaking to so many women, women from different countries and cultures, I realized what is the best thing for endometriosis – it's not pills, nor repetitive procedures.
The best thing for endometriosis is your help. Full stop.
There will be challenges that your partner will not be able to go through alone. In these times she'll need your love, affection, full attention.
During her flare-ups, pain, and fatigue, she won't be able to move, to accomplish the simplest tasks.
As I say on the home page of Worry Head, "the best gift you can ever give to a chronically ill partner is your unconditional love and support"!
So what can you do?
Endometriosis and relationships don't always go hand in hand. There is a very high endometriosis divorce rate as opposed to healthy couples. It is as high as 70%.
I dedicated a full article about the endometriosis divorce rate, you can find it here.
With such high divorce statistics, what is the best thing for couples with endometriosis that makes them survive such challenges? Is there anything can you do to support someone with endometriosis?
Endometriosis can have a negative impact on couples and their quality of life in very complex ways, and you have to tackle every aspect of your lives.
Before you take care of your partner, you have to take care of your own needs because if you get overwhelmed, you won't help either you or your partner.
There is little support and information for male partners of women who have endometriosis.
We are often marginalized and forgotten. I never hear people ask me how I feel. Even by doctors, the priority takes the chronically ill person, not their supportive partner.
Living alongside someone with this condition can be hard. Men try to be strong, try to remain calm and in control.
I used to hide my emotions as the struggles of my wife seemed more important than my own.
I felt unheard, invisible, sad, frustrated, at times even angry, but for the sake of my wife's wellbeing, I sucked things up and hid my feelings.
But that was a mistake on my part. It began to show on my face, she noticed me being grumpy and not as optimistic as I used to be. Things had to change.
The best thing that began to strengthen our relationship was my opening up to her. Honest conversations changed everything.
Despite all the potential difficulties, both chronic conditions made our marriage stronger.
Providing care and support can help you really appreciate one another more. Dealing with the challenges, trying to find a way through together will bring you closer.
So, if you ask me what is the best thing for endometriosis?
The short answer is, you!
Useful tips!
Here are a few tips you can help her manage her symptoms better:
Support her in maintaining a healthy lifestyle and diet. Exercise with her often so she feels motivated.
Accompany her doctor's and hospital visits. It will stop doctors from ignoring her symptoms and speed up the process of treatment.
Plan ahead, write things down if you have to. I found it very useful.
Help her with a holistic approach, such as CBD oils and balms, meditation, mindfulness.
Keep her in a stress-free environment. Challenge negative people, take vacations, fight for her.
Give her space to do pilates and to practice breathing techniques.
Help her track her symptoms with online tools, such as printables I give you on my site for free!
Having a partner who suffers from severe pelvic pain on several days every month will definitely affect your life. It's not easy to have a partner who suffers from chronic illness.
If her pain is caused by endometriosis, effective relief is often available. But it is important to be aware of your own wellbeing too.
We have limitations and disadvantages of what we can do.
This is why I created FREE Printables for You, to help you roughly understand what you can do for yourself and your partner.
These tips are ready for you to download with a click of a button!
I wonder if you agree with my opinion that you are the best thing for endometriosis?
Maybe you have a different way of supporting your partner with her endometriosis struggles?
Let me know, let's meet in the comments section below.
Take care for now!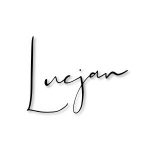 About Me
Hi, I'm Lucjan! The reason why I decided to create this blog was my beautiful wife, who experienced a lot of pain in life, but also the lack of information about endometriosis and fibromyalgia for men…
Disclosure:
We only partner with trusted companies offering products that help our readers achieve their goals! If you purchase through our links, we get paid at no additional cost to you! It helps us run the blog… Thank you!